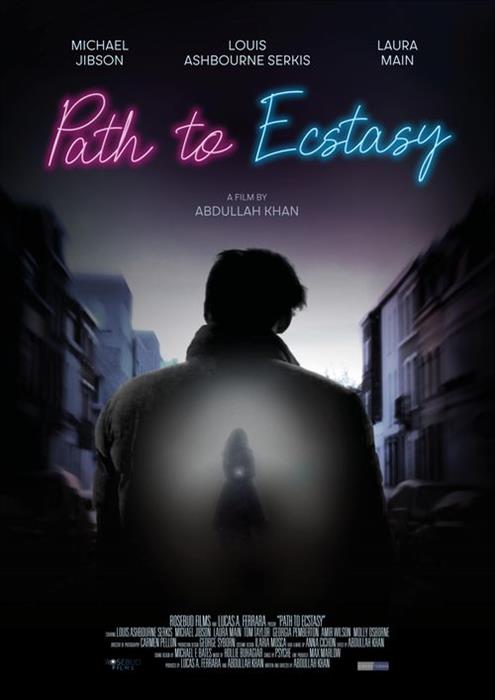 PATH TO ECSTASY, a new short written and directed by Abdullah Khan, stars Michael Jibson (Hamilton), Louis Ashbourne Serkis (The Kid Who Would Be King), & Laura Main (Call the Midwife), with Ken Christiansen, Georgia Pemberton, Mimi Slinger, Tom Taylor, & Amir Wilson.
▫️
Join me in congratulating the cast and crew on having completed this extremely intense, coming-of-age drama.  (Their Instagram tags follow.)
▫️
CAST:
▫️
@mikejibson @louis.serkis @lauramain1 @tomtaylor1607 @georgiapembertonofficial @amirwilson_ @kenchristiansen1 @mimislinger @spencerallum1997 @mollymaeosborne @omimantri @_harryjmiller_
Extras: @guildfordschoolofacting @sabellcasting
▫️
CREW:
▫️
Written, Produced, Directed & Edited by: @abs1999k @rosebudfilmsuk
Produced by: @lucasaferrara
Line Producer: Max Marlow
Casting: @sydney.aldridge.casting
Crowd Casting: @kierasbell
Prod Design: @georgesyborn
Costumes: @ilariamosca22
DOP: @carmenpellon
H&MU: @nerdsfx @roxy_ley_ @emmalouprocter
Sound Design/Re-Record: @tonemanufacture
Dialogue Editor: @kmorrisonsound
Composer: @hollieboohiya
Songs: @psyche.legend
VFX: @scgraphics2016 Harry Binstead
Colourist: Max Ferguson-Hook @timebasedarts
Storyboard: @lottieboards
Credits: @filipparulski
Poster: @n9design
Add'l Editors: Serhat Sensoy, Eleanor Adler
Sound Mix: Andrea Cremononi @rufusambler
Boom: Andrea Calaprice
Script Supvr: Abdoulie Mboob
Set Dresser: Rob King
Art Assists: Mattie Williams, Batool Hindess
Costume Supvr: @camyule
Costume Trainee: Jasmine Fone
Add'l Photography: James Ducker
Steadicam Op: @_steadilee_
Focus Pullers: Tuncer Ozdemir, Ben Grady
Clappers: Deniz Ersoy, Jake Philips
Gaffers: @jakubpaczos Jorge Higgins
Electricians: @bigheadamerican Alex Strachen, Agata Morawska, Edmund Bishop
1AD: @joshsales4 Alex Mill
3AD: @emilyjanesheppard
Crowd AD: @bearmizzi
Director's Assist: @carmenflowerg
Stills: Chris Cox
Consultant: @dutty_delphi
Drivers: Kristian Delahoy, Dean Thomas, Orr Mehmet
PAs: @suda_moe @divyanshimenariafilms @davidkemiki @heather_milsted @nickgeorghiou @harrylouisstevens
▫️
Stay tuned for updates!

#film #films #shortfilm #filmmaking #moviemaking #moviemakors #actor #actors #actress #shortfilms #drama #teenagers #movie #movies