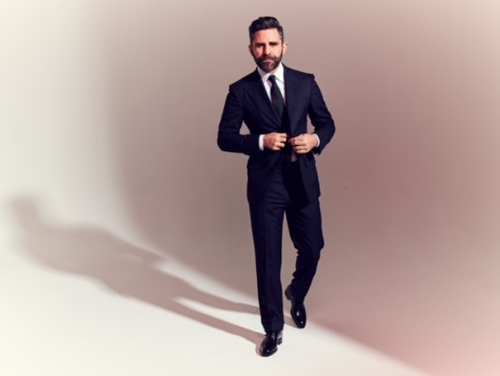 HE'S READY AND RARIN' TO GO (WEST)
While the New Year may be showing some slight signs of economic relief, a sense of hesitation still looms among the different U.S. financial sectors, with 2022 ending a rotten year for stocks, employment, and of course, interest rates.
Historically, it's in these times of mass indecisiveness where the bold can make their mark. And while the housing market has seen a recent skyrocket in pricing spurred by incredibly low inventory, there are still opportunities to make a boatload, claims one savvy real-estate investor.
We sat down (virtually) with Ari Rastegar, of the Rastegar Property Company, to discuss his take on new opportunity zones that are forming throughout the U.S. (based on a litany of political, social, and economic factors). And Ari told us that, currently, he's betting big on the Lone Star State.
Now, while Florida has been the hot market in recent years, due to its favorable tax laws and laissez-faire politics (not to mention sunshine and white sandy beaches), Ari believes that the exodus out of the Tri-State area, and elsewhere, into Florida will continue to drive up real-estate prices, causing The Sunshine State to eventually mirror that of California from a cost perspective. (A phenomenon Ari calls the "sun tax" – which references paying extra to live in more temperate climates.)
Texas, on the other hand, has an abundance of land, (being the largest land mass of the 48 continental states), and has been experiencing an influx of corporate entities that have been driven out of NY and CA, (bringing with them, an abundance of jobs). While many Fortune 500 companies -- including Oracle and Tesla -- have recently made Texas their home, Ari sees this trend increasing in the coming years, with booms in key areas throughout the state. And he believes that this will ultimately offer the region longer-term sustainability.
For instance, Austin, is also now the fastest-growing city in America. And just outside of Austin, in Kyle, Ari is currently developing over 1 million square feet of real estate, which will provide 1,000 new homes (that Ari plans to rent out) to support the influx of people flocking to the area.
A law school graduate from San Antonio, Ari worked on Wall Street prior to becoming a real- estate guru. And he received quite an education, because he was reportedly able to turn a $3,000 dollar loan into a real-estate empire which currently consists of some 3.5 million square feet.
But Ari's goal is to share his knowledge and his ability to capitalize on trends to better address the evolving needs of communities. He has made it his mission to make it simple for middle- market investors to access high-quality, recession-resilient, income-producing, real-estate investments. To that end, Ari builds his real-estate portfolios throughout the U.S., (such as in Kyle), using cutting-edge data analytics and technology designed to limit risk and provide strong returns.
Quite a marketer, he's also amassed nearly half a million followers on TikTok.
So where others may see stormy weather ahead, you'll find Ari calmly navigating the seas, searching for the next big wave.
----
DISCLAIMER: THE VIEWS EXPRESSED HEREIN ARE PROVIDED FOR INFORMATIONAL PURPOSES ONLY AND ARE EXCLUSIVE TO THOSE INDIVIDUALS EXPRESSLY IDENTIFIED OR FEATURED IN THIS POST (AND ARE NOT SHARED BY THE PUBLISHER OF THIS WEBSITE).
THIS POST DOES NOT CONSTITUTE AN ENDORSEMENT OF ANY PERSON, PRODUCT OR SERVICE DESCRIBED HEREIN.
READERS ARE STRONGLY ADVISED TO CONFER WITH A LAWYER, ACCOUNTANT OR OTHER APPROPRIATE PROFESSIONAL, BEFORE TAKING ANY ACTION OR MAKING ANY INVESTMENT DECISIONS.