PROCEDURE ISN'T "CUT AND DRY"
If you are routinely adding layers of thickness to your stylish specs, or perhaps are consistently falling asleep with your contact lenses on, you may have given some thought to getting LASIK eye surgery. But you should hear from some experts before booking your appointment.
LASIK, which stands for "Laser-Assisted In Situ Keratomileusis," is a procedure which employs an excimer laser -- or in some cases a blade device called a mechanical microkeratome -- to permanently change the shape of the cornea (the clear covering of the front of the eye) to improve a patient's vision. And since its widespread adoption around the turn of the century, it's reported that over 10 million Americans have undergone LASIK, with an estimated 750,000 Americans signing up for the procedure each year.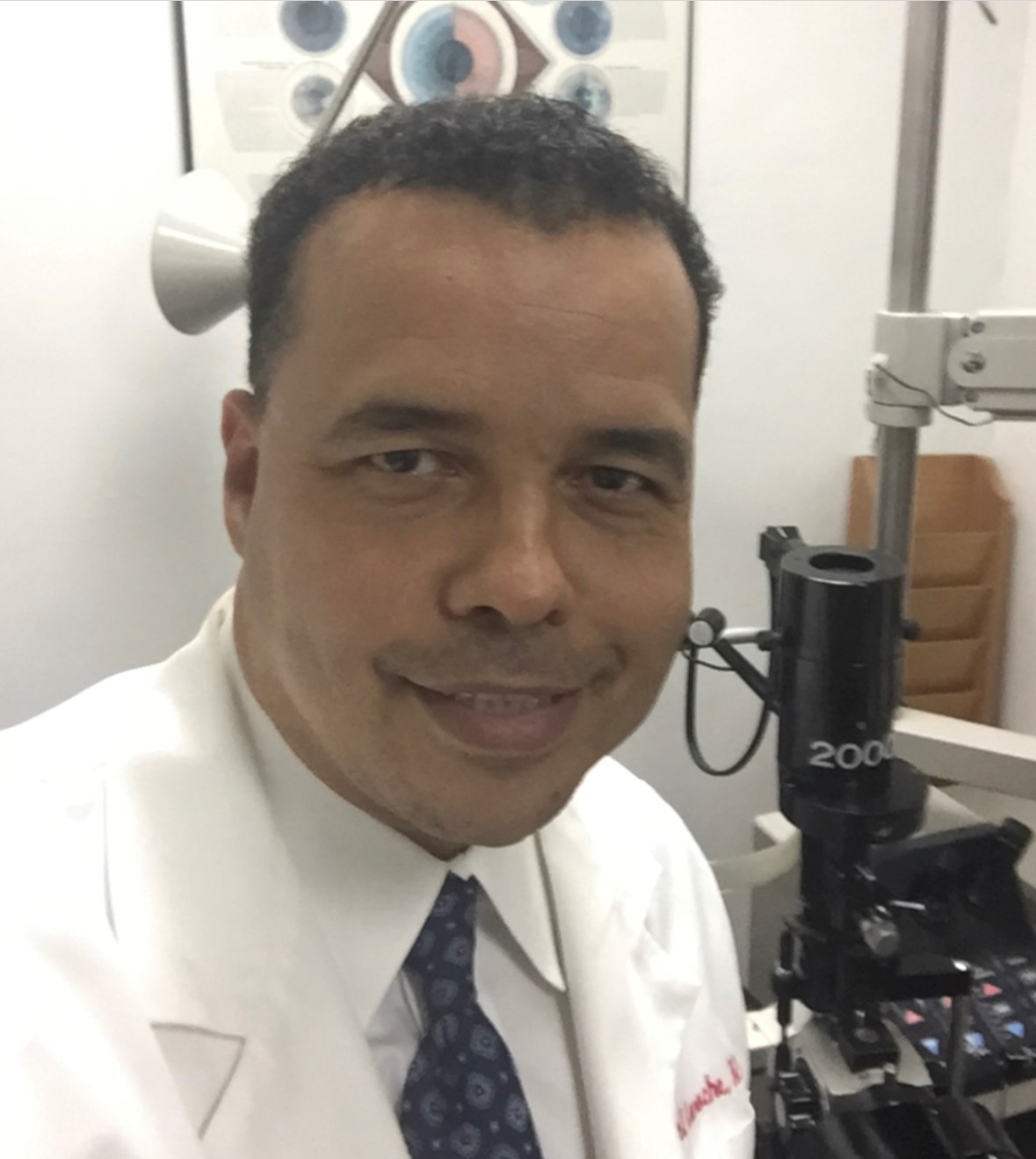 We recently had a virtual sit-down with Glaucoma Specialist, Dr. Daniel Laroche, who is also President of Advanced Eyecare of New York, to discuss the risks of LASIK and how it's not as "cut and dry" as many may think. And while Dr. Laroche doesn't dissuade patients from undergoing the surgery, he wants to ensure that they fully understand what it entails.
About 3% of the patients that undergo LASIK surgery regret that they have had the treatment and experience complications, and while that may sound like a relatively small percentage, it equates to over 300,000 Americans who have been exposed to negative effects. Some are as slight as temporary, post-operation "glare," which subsides shortly thereafter. While others fare much worse -- from permanent scarring, severe dry-eye, pain, to rare complications that even have caused some to commit suicide.
"It's not a perfect procedure," Dr. Laroche observed, and he says that complications can be attributable to several different factors, including incorrectly calibrated or defective machines, the inputting of incorrect patient data (which can lead to a botched procedure), as well as the acceptance of patients who weren't ideal candidates to undergo the process in the first instance.
In fact, 30% of malpractice cases involving the eye, are associated with a LASIK mishap.
Pre-existing conditions can also affect a patient's ability to heal properly. By design, the procedure involves a laser cutter destroying the corneal tissue, and some individuals may not have the capacity to fully recover compared to others. "No particular procedure is perfect, even if performed technically perfectly. Everyone's body is different, and sometimes it's just a matter of how your body reacts to the surgery .... People with pre-existing dry eye and thin corneas are not candidates for this procedure."
Dr. Laroche also cautions that getting LASIK can make a patient subsequently ineligible for further eye procedures that may be needed as they age. Individuals in their forties, fifties, and sixties commonly develop cataracts, and the implantation of multifocal lenses is being used to help make people spectacle independent. Dr. Laroche notes, however, that patients who have had LASIK are not candidates for multifocal intraocular lenses due to the increased risk of glare.
How does one reduce the risks of complications associated with LASIK? Dr. Laroche urges patients to first get their eyes checked, to determine if there are any pre-existing conditions -- such as autoimmune disorders and glaucoma -- that would prevent them from being ideal candidates. That exam will also establish a baseline of your eye pressure before and after the surgery – as the procedure thins the corneas, which can alter pressure readings. Further, he recommends that you find an experienced surgeon with a proven track record of success, and one that is comfortable seeing patients both pre-operatively and post-operatively.
Dr. Laroche explained that even though LASIK has been around for about 25 years, clinicians and medical experts still don't fully comprehend all of the long-term side effects. Such that the Food and Drug Administration recently ended a comment period to discuss the risks associated with LASIK; a review which has brought eye-care back into focus.
While LASIK has helped millions of Americans over the decades, it's still imperative to understand all the possible side effects and to undertake appropriate due diligence with a medical professional with an expertise in this area, to reduce your risks of complications to the fullest possible extent.
----
DISCLAIMER: THE VIEWS EXPRESSED HEREIN ARE PROVIDED FOR INFORMATIONAL PURPOSES ONLY AND ARE EXCLUSIVE TO THOSE INDIVIDUALS EXPRESSLY IDENTIFIED OR FEATURED IN THIS POST (AND ARE NOT SHARED BY THE PUBLISHER OF THIS WEBSITE).
THIS POST DOES NOT CONSTITUTE AN ENDORSEMENT OF ANY PERSON, PRODUCT OR SERVICE DESCRIBED HEREIN.
READERS ARE STRONGLY ADVISED TO CONFER WITH AN APPROPRIATE MEDICAL PROFESSIONAL, BEFORE TAKING ANY ACTION.