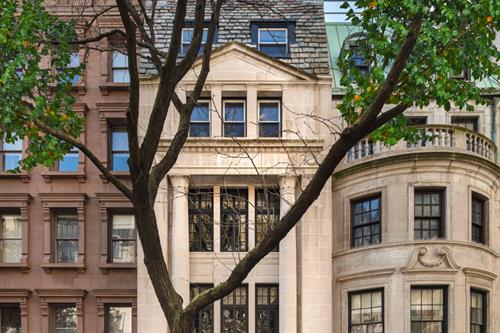 YOU CAN'T TRUMP THIS!
Although she is best known for being the first wife of former president Donald Trump, Ivana Trump had quite an impressive career of her own – being a model, skier, interior designer, and fashion mogul. And after her death last summer, she also left behind a sizeable real-estate portfolio, including a luxurious Manhattan townhome, which is now currently on the market for $26.5 million.
As she was known for her glamorous lifestyle and love for luxury, this townhome is a prime example of her opulent taste. With six stories spanning over 8,725 square feet, this extravagant space is fit for royalty.
Through ornate double doors, the first floor features a grand living room in blood-red carpet with floor-to-ceiling windows, and a dramatic, sweeping staircase leading to the upper floors. The space is adorned with chandeliers and gilded details, adding to the overall luxurious feel of the residence. A Versailles-inspired dining room has views onto the private interior courtyard, where Ivana hosted famous actors, titans of industry, and even royalty.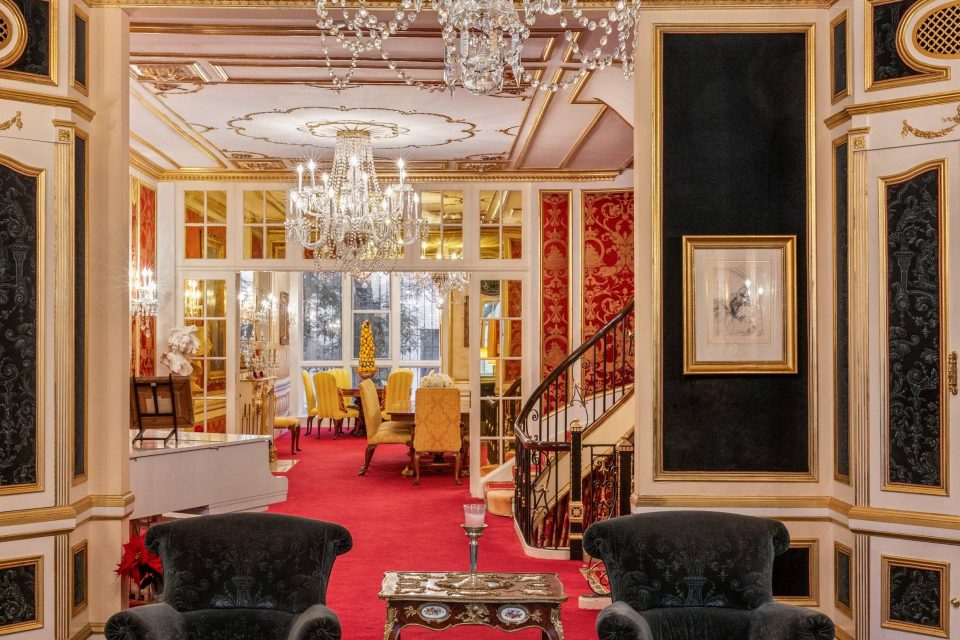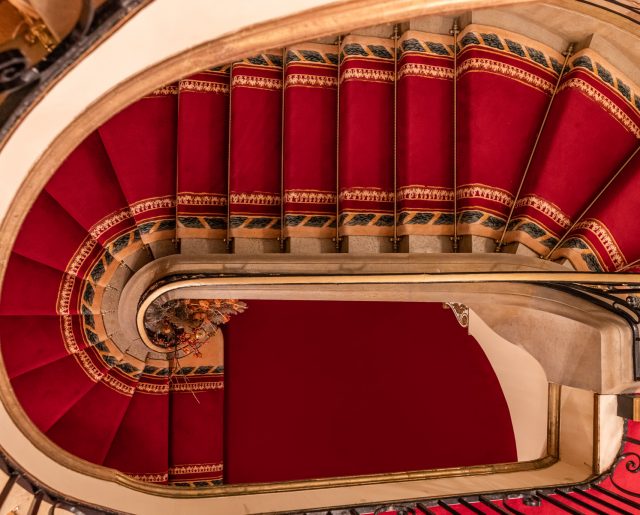 An old fashioned, birdcage-style elevator also leads to the upper floors. As you travel up to the second floor, you'll find five additional bedrooms, each with its own chic style. Further, the formal dining room and spacious kitchen would impress even the most discerning chef. The dining room is also adorned with opulent details, such as a crystal chandelier and gold accents.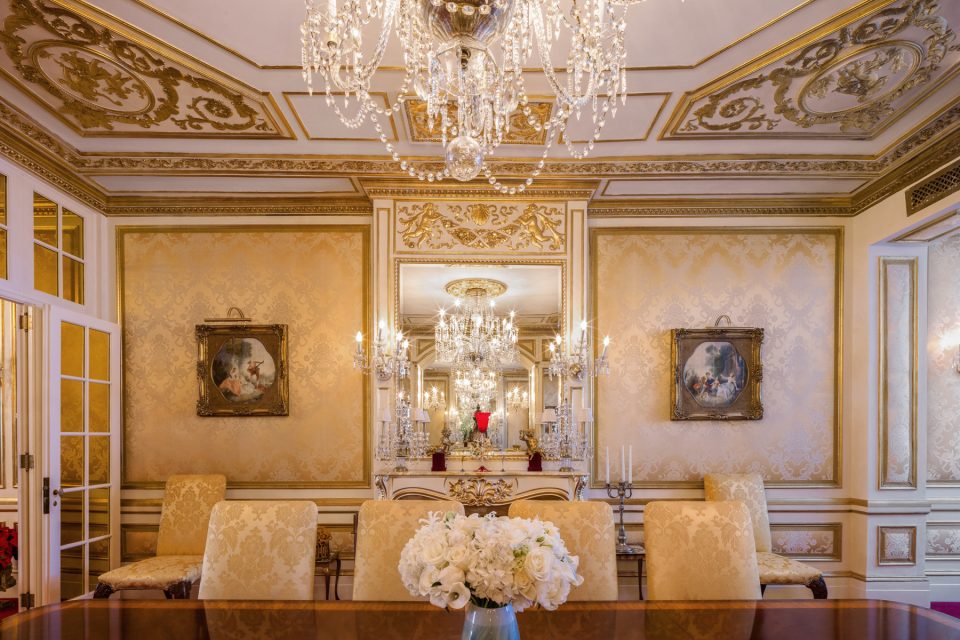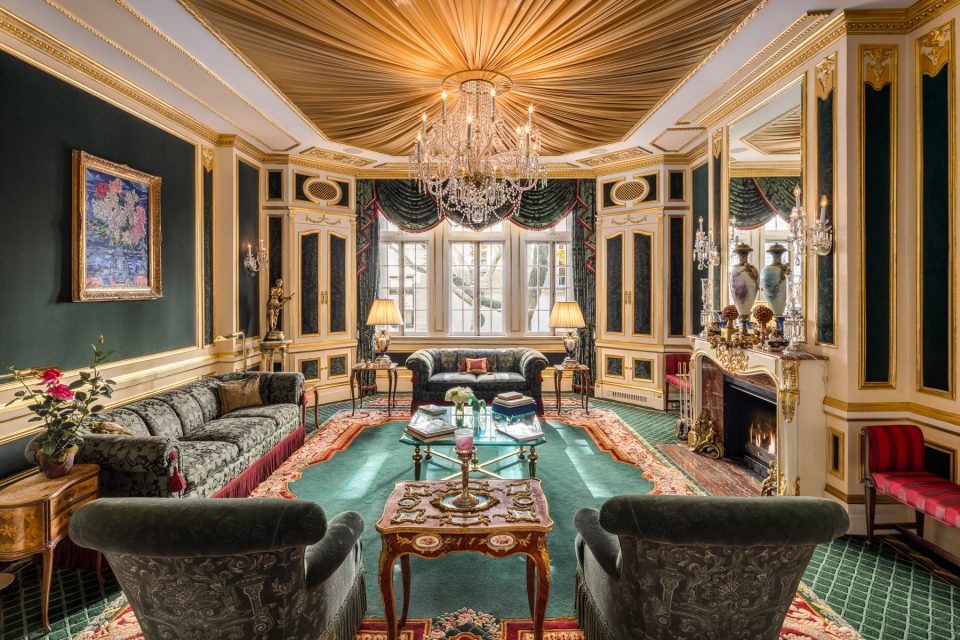 The third floor is where the real indulgence begins. There, you'll find a lavish master suite with a marble fireplace, a painted mural, a leopard-print library, a spa-like bathroom, and a private terrace through French doors overlooking Central Park. The en-suite bathroom features pink Onyx marble, with an enormous soaking tub, double sinks and mirrored vanity. The space also includes a dressing room and a gym, making it the ultimate retreat for anyone looking to unwind in style.
Additional bedrooms can be found on the upper floors.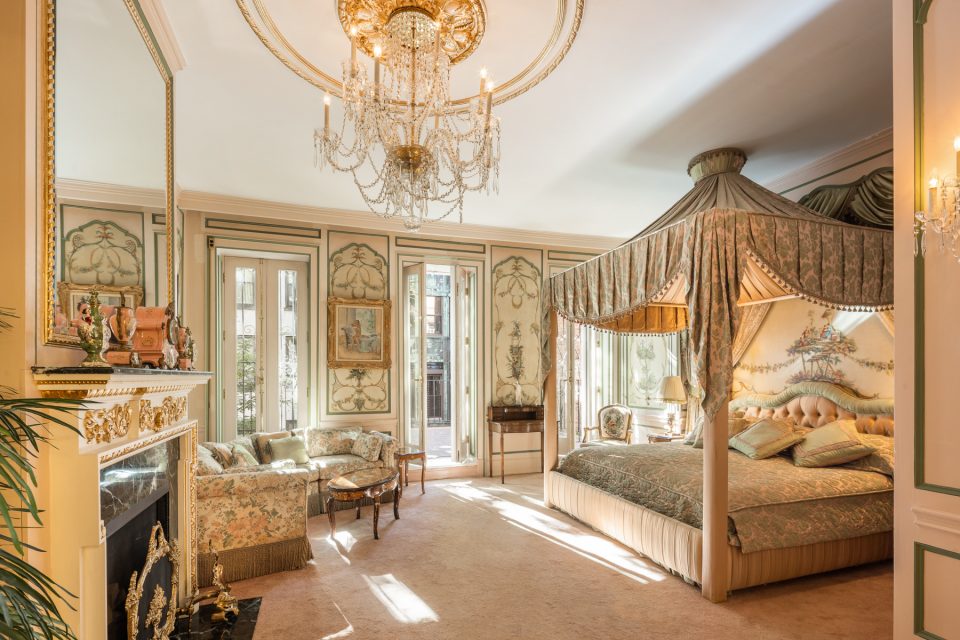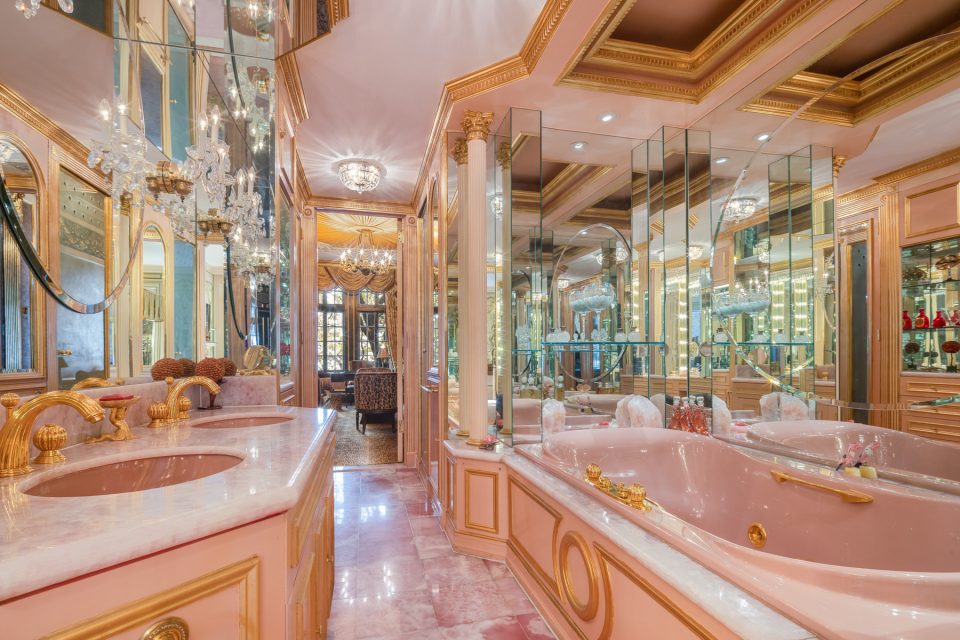 After Ivana's divorce from Trump, she started her own fashion lines, wrote several books, and made appearances in movies, television, and reality shows. She passed away last July, at the age of 73.
Built in 1879, Ivana's townhouse is made from limestone, and features a columned facade, mansard roof, and gold-and-black grilled doors. On New York's Upper East Side, the home is across from the former mansion of Ivana's friend Donatella Versace, as well as Madison Avenue shopping, incredible dining venues, and numerous museums. Mariah Carey, Samuel L. Jackson, Mia Farrow, and Drew Barrymore also call the Upper East Side home.
The listing is held by J. Roger Erickson of Douglas Elliman.
Photos Credit: Evan Joseph Photography
Source: https://toptenrealestatedeals.com/weekly-ten-best-home-deals/home/ivana-trumps-fabulous-manhattan-home-is-for-sale