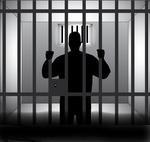 LEGAL SERVICES GETS FEES & COSTS
Prisoners' Legal Services of New York (PLS), a nonprofit organization representing incarcerated New Yorkers, made a Freedom of Information Law, or "FOIL" request, for a certain video that had been introduced by the Department of Corrections at an inmate's disciplinary hearing. After that request was denied, on the grounds that "'if disclosed, [the video footage] would interfere with law enforcement investigations and could endanger the life or safety of any person,'" an administrative appeal was filed and the request was again denied based on "law enforcement," and "safety" exemptions.
When PLS filed an Article 78 proceeding with the Albany County Supreme Court, a judge ultimately ordered the release of the footage, but denied an award of legal fees and costs, finding there was a "reasonable" basis for the withholding of the film "given the novelty of the video recording issues and the important interests at stake." But on appeal, the Appellate Division, Third Department, disagreed with that analysis.
According to state law, a party is entitled to fees and costs when it "substantially prevails" in a FOIL dispute, and there was no "reasonable basis" for the agency to withhold the records in question. To that end, the AD3 took issue with the lack of factual particularity in the Department of Corrections submissions. It appears that its counsel merely "parroted" the law and failed to set forth "how the footage was compiled for any law enforcement purposes. In a conclusory and speculative fashion, the affirmation referenced some investigations and adjudications, but failed to provide any factual details or explanation of same. Moreover, the affirmation failed to detail how the release of the video footage would affect or interfere with said investigations and adjudications."
Similarly, the AD3 thought the underlying submissions also failed to demonstrate how the "footage could potentially endanger or impair the lives of correction officers or their families."
Given those discrepancies, the appellate court concluded that Corrections lacked a bonafide basis to withhold the requested footage and remitted the matter to the Albany County Supreme Court for a determination as to the fees and costs awardable to PLS, given its prevailing party status here.
Looks like that FOIL foolishness got flogged.
# # #
Matter of Prisoners' Legal Servs. of N.Y. v New York State Dept. of Corr. & Community Supervision