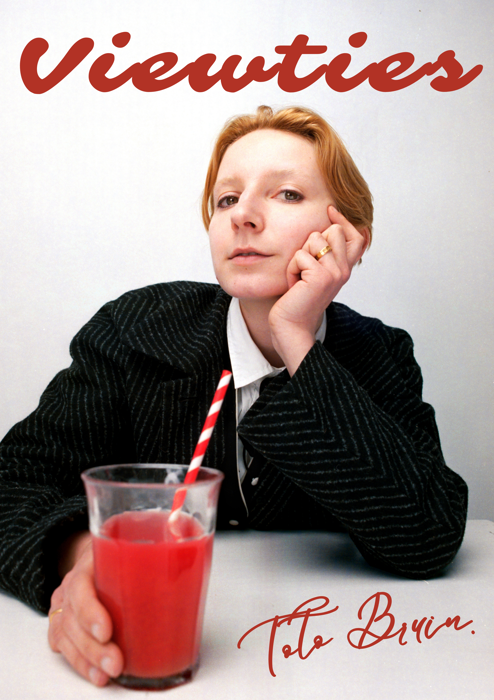 VIEWTIES, an eclectic e-magazine founded by the multi-talented Vanesa Miraglia, "celebrates art." And to that end, each issue presents an "exclusive" profile – dedicated to a single creative or artistic theme – in an easy-to-read, "book format."
▫️
Vanesa recently chatted with writer/actor TOTO BRUIN, who was the winner of the 2022 Lucas A Ferrara Film Fund, (administered by Broken Flames Productions), for her compelling screenplay TWOFOLD. Here are just a couple of edited snippets from their exchange.
▫️
V: What inspired [TWOFOLD] or what was this based on?
▫️
TB: I wanted to write a story about power dynamics. It is an intimate and, at times, claustrophobic two-hander, about two women who re-meet for the first time after ten years. We don't know anything about them, and we try to understand their relationship as they reacquaint, in secret, in the kitchen of a New Years Eve Party …. But everything isn't quite what it seems. I wanted to write a story that would ask the question- if a relationship is born out of an imbalance of power, can that see-saw ever be flipped?
▫️
V: The themes explored in the film touch on abuse. How did you approach this [topic] … with such sensitivity?
▫️
TB: Power and abuse of power unfortunately famously come hand in hand, and this short explores the darkest sides of that. I wanted to handle it with sensitivity and write both characters from a place of honesty. In order to understand them I needed the audience to experience this relationship through the idealised lens of the characters first, a love story, before then discovering and interrogating the truth for themselves.
▫️
To read more, head on over to: https://viewties.co.uk/3d-flip-book/toto-bruin-solo-edition/ or here: TOTO BRUIN ISSUE
▫️
You're sure to flip over the unexpected flipping in TWOFOLD.
.
.
.
# # #
To view a list of Lucas's other projects, click here: https://www.imdb.com/name/nm11739610/
# # #
#lucasaferrara @totobruin @viewtiesmag @vanmiraglia @brokenflamespd @popsella @maya_bod #actress #writer #screenwriter #movie #movies #shortfilm #shortfilms #director #directing #interview #interviews #viewties #moviemaker #moviemakers #moviemaking #filmmaker #filmmakers #filmmaking #magazine #emagazine #abuse #sexualabuse