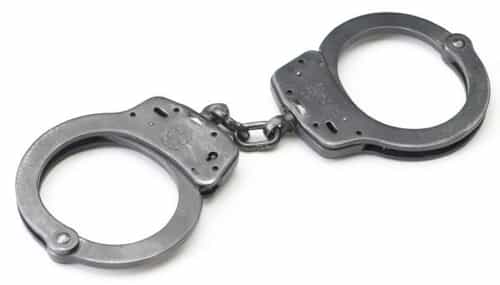 HE CONCEDED THERE WAS "NO LEGITIMATE, LAW ENFORCEMENT NEED" FOR HIS CONDUCT
A former Chief Deputy of the Van Zandt County's Sheriff's Office was recently sentenced to 44 months in prison for using "excessive force" against an arrestee.
Apparently, on September 21, 2021, the individual in question (62) repeatedly hit a handcuffed and "compliant" individual in the face causing "bodily injury." The former Deputy conceded that he was "frustrated" and that there was "no legitimate, law enforcement need" for his actions.
In a written statement released by the agency, Assistant Attorney General Kristen Clarke of the Justice Department's Civil Rights Division, noted, "This defendant abused his authority as a law enforcement officer by violently assaulting and injuring a handcuffed arrestee, violating the victim's civil rights and the public's trust …. The Justice Department will continue to hold accountable those officers who abuse their authority, wherever such abuses occur."
There's no legitimate need for us to note anything further ….
# # #