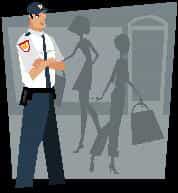 OWNER NEEDED TO SHOW DAMAGE WAS BEYOND "ORDINARY WEAR AND TEAR"
After the Kings County Civil Court (Small Claims) awarded M.U. a money judgment in the amount of $900, representing a refund of her security deposit, the landlord appealed.
In its decision, the Appellate Term, Second Department, reiterated established law that a security deposit is the tenant's property and, upon the tenant conforming with its lease obligations, is entitled to the refund of the money (at the end of lease term).
Any damage being asserted must be shown to be beyond "ordinary wear and tear." Since the owner failed to meet that standard, and neglected to present tenant with an itemized statement of the purported damage within fourteen days after the latter vacated, the right to retain the monies had been forfeited and the judgment was affirmed.
Did someone lack a true sense of security?
# # #
DECISION