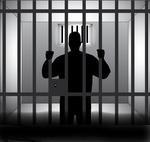 ENGAGED IN SEX WITH CHILDREN AS YOUNG AS 12-YEARS-OF-AGE
The United States Department of Justice recently announced that a 67-year-old special ed teacher -- who had traveled to the Philippines some nine times, over a three year period, to have sex with minors, and who pleaded guilty (back in 2022) to six counts of "foreign travel to engage in sex with a minor, attempted sex trafficking of a minor, and distribution and transportation of child pornography" -- was sentenced to 35 years in prison on May 9, 2023.
Apparently, when he was arrested back in May of 2019, the Philippine National Police apprehended the teacher as he was entering his hotel with a 15-year-old girl. And upon searching his room, found notebooks containing the names and ages of "hundreds of girls, (under 18 years of age), whom he rated."
The sentence here was certainly far from minor.
# # #