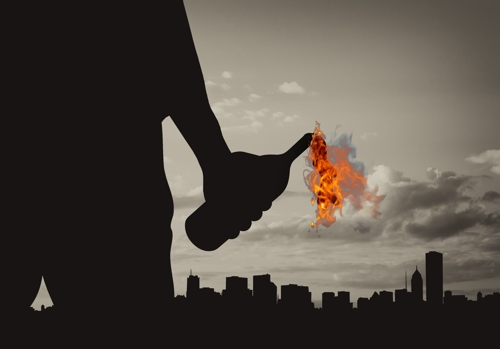 COLORADO MAN PLEADS GUILTY TO HATE CRIME
On May 4, 2023, a 22-year-old Colorado resident pleaded guilty to a hate crime for intending to burn down a Loveland, Colorado church.
Apparently, the man admitted that, on the evening of January 19, 2023, he threw two Molotov cocktails -- one at the church's front door and the other at its basement -- because he disliked the "religious character of the church."
In a written statement issued by the United States Department of Justice, Assistant Attorney General Kristen Clarke of the agency's Civil Rights Division noted, "Protecting religious freedom and observance is a top priority for the Department of Justice …. We will continue to vigorously prosecute those who attack houses of worship and target religious communities."
Now facing up to 20 years in prison, and a $250,000 fine, sentencing is currently scheduled for July 21, 2023.
Think he should say some prayers?
# # #