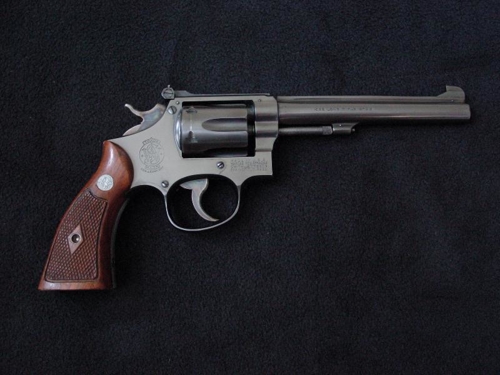 REPEATEDLY USED RACIAL SLURS AND THREATS OF VIOLENCE
The United States Department of Justice recently announced that a Kansas man, (30), was indicted for "using guns, death threats and racial slurs to intimidate Black people and interfere with multiple federally-protected rights."
Apparently, back on July 27, 2022, the guy threatened two Black kids while they were entering a local gas station. In addition to brandishing a firearm and using slurs against them, the man also threatened a bystander who was attempting to intervene.
And beginning in January 2022 through August 2022, the man is said to have interfered with the rights of a white woman who had Black guests – standing outside of her home and shouting "threats and racial slurs" when he believed Black visitors were present.
He is also said to have used the internet to post messages and videos wherein he threatened "to shoot and kill Black people."
If convicted, the man faces up to "10 years in prison for the firearms charges, a maximum penalty of five years in prison for distribution of threatening messages online and a mandatory minimum of seven years in prison for brandishing a firearm during and in relation to a crime of violence."
Who's slurring now?
# # #
# # #
.
.
.
.
An indictment is merely an allegation. All defendants are innocent until proven guilty beyond a reasonable doubt in a court of law.