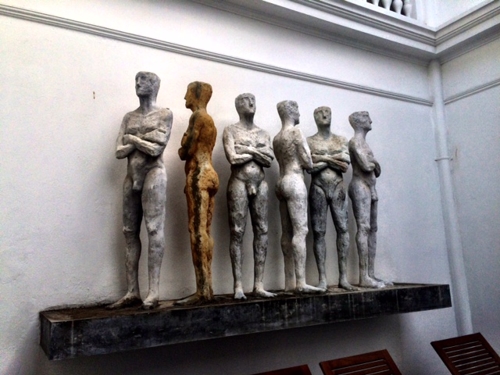 ESTABLISHMENT'S CO-OWNER WOULD EXPOSE HIS GENITALS
On May 11, 2023, the U.S. Equal Employment Opportunity Commission (EEOC) announced that it had filed a civil lawsuit against a Honolulu (Hawaii) restaurant known as Square Barrels.
Apparently, a co-owner of the establishment was alleged to expose his genitals to male employees and is said to have remarked about their sexual orientation. Notwithstanding complaints made, the company and its HR servicer allegedly failed to take appropriate action.
Since such conduct was believed to be violative of Title VII of the Civil Rights Act of 1964, the EEOC filed suit against Surfeit Group LLC, Aged Artisans LLC dba Square Barrels and Altres, Inc. dba SimplicityHR (EEOC v. Aged Artisans LLC dba Square Barrels et al., Case No.1:23-cv-00208) in U.S. District Court for Hawaii, seeking monetary (including compensatory and punitive) damages, and injunctive relief to prevent such misconduct from reoccurring.
In a written statement, Raymond J. Griffin, Jr., director of the EEOC's Honolulu Local Office, noted, "Employers have a responsibility to create a workplace free from harassment. When the harasser is an owner, there is such a power imbalance that a higher liability is assigned to the employer. The EEOC is committed to the vigorous enforcement of anti-discrimination laws in order to create safe and equitable work environ­ments for employees."
Here's hoping they head back to square one ….
# # #