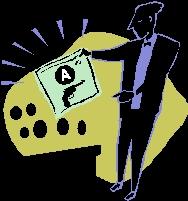 CALLED AN "ATTACK ON OUR ELECTION SYSTEM AS A WHOLE"
A former candidate for a New Mexico House of Representatives seat was indicted on May 31, 2023, for engaging in a shooting spree at the homes of four elected officials.
The man allegedly arranged shootings (one of which involved a machine gun) at the homes of local politicians – two county commissioners and two New Mexico state legislators. (Some of the shootings occurred while the victims' children and other relatives were present at the home.)
If convicted, the defendant faces 60 years in prison. (He was also charged with possession with intent to distribute fentanyl and firearms offenses, including possession of a machine gun.)
In a written statement, Assistant Attorney General Kenneth A. Polite, Jr. of the Justice Department's Criminal Division, noted, "There is no room in our democracy for politically motivated violence, especially when it is used to undermine election results …. As alleged, Solomon Peña orchestrated four shootings at the homes of elected officials, in part because of their refusal to overturn his election defeat. Such violent actions target not only the homes and families of elected officials, but also our election system as a whole. The department will not hesitate to hold individuals accountable for acts of politically motivated violence."
Who's calling the shots now?
# # #
# # #
.
.
.
An indictment is merely an allegation. All defendants are presumed innocent until proven guilty beyond a reasonable doubt in a court of law.