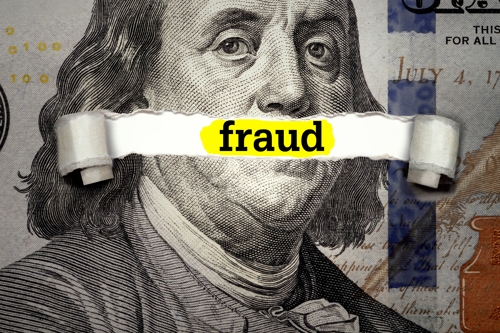 LANDLORD SUPPOSEDLY SENDS BIG CHECK TO SETTLE "ILLEGAL EVICTION"
Be forewarned, there are scammers who are attempting to dupe unsuspecting lawyers and law firms with a totally fictitious account of a wrongful eviction.
Here's what one lawyer recently posted on a message board frequented by trial attorneys:
"Just a heads up about a pretty sophisticated scam perpetrated against our firm over the past few weeks. Short version: Client retained us with a very credible sounding story about being evicted from a sublet after his landlord found out that he was gay and that his partner was staying in the apartment with him.
We contacted the putative landlord who ultimately expressed remorse and agreed to a reasonable settlement. Check arrived bearing the landlord's name and information.
Thereafter, the client called us every day seeking the settlement proceeds, asap, with a story about being homeless and needing the funds (which included return of a security deposit and last month's rent) to secure a new residence. Fortunately for us, we told him we could not pay out the settlement proceeds until the funds cleared into our account. Several days after we deposited the check … the bank flagged the check as fictitious."
The attorney ended his message with the following:
"While the only thing we came away with was some bruised pride and the lost afterglow of having seemingly helped a victim of discrimination, we thought this story was worth sharing … since we all are potential targets for this type of scam."
Be smart.
Be vigilant.
If a "client" is pressing for payment before any check has cleared (including a purported "cashier's check"), bells should immediately start ringing .... It's likely a fraud.