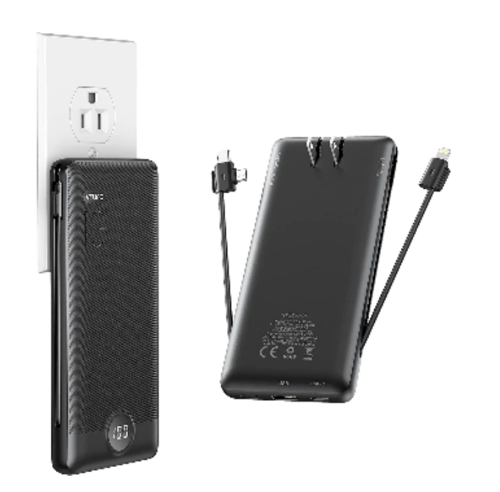 190,000 VRURC UNITS RECALLED DUE TO FIRE HAZARD
On July 6, 2023, the Consumer Product Safety Commission (CPSC) announced that 190,000 units of VRURC's portable chargers were being recalled due to their potential to catch fire while in an aircraft.
On the CPSC website you'll find this:
Hazard:
The recalled portable chargers can ignite, posing a fire hazard.
Remedy:
Consumers should immediately stop using the recalled portable chargers and contact VRURC for a free replacement product.
# # #
While on the manufacturer's website, you'll find this information:
VRURC Recalls OD-B7 Power Bank 
We have discovered that due to a manufacturing condition, a small number of our VRURC Power Banks may overheat and pose a fire safety risk. The safety of our customers is VRURC's highest priority, and we have issued a voluntary recall of all VRURC OD-B7 Power Bank devices.

We urge all customers with an VRURC OD-B7 Power Bank to follow the steps below. Sold at: Exclusively at Amazon.com from July 2021 through May 2023.
How to tell if you own a VRURC OD-B7 
What to do if you own a VRURC OD-B7
1. Immediately stop using this device
2. Store this device in a safe location
3. Do not throw battery into the trash or recycling bin
4. Please dispose of your device at a facility that accepts Lithium batteries
5. Click here to initiate a refund for your OB-B7 Power Bank