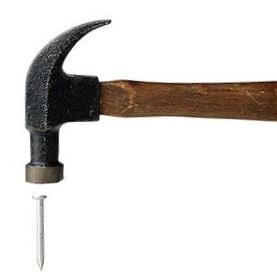 CASE AGAINST OTHER TENANT WAS DISMISSED IN THE ABSENCE OF ANY DUTY
After Y.C. slipped and fell on the sidewalk in front of their building, the owner, and its two tenants, 185th Operating and Staples the Office Superstore East, got embroiled in her personal-injury lawsuit (and related litigation) that had been filed with the New York County Supreme Court.
When 185th made a pre-trial motion [via summary judgment] for dismissal in its favor, that request ended up getting denied by the judge.
But on appeal, the Appellate Division, First Department, took issue with that outcome. Not only did NYC law not make this particular tenant legally responsible for any failure to remove any snow or ice from sidewalks around its premises, but this tenant's lease expressly relieved it of that obligation. (Apparently, the onus was on Staples.)
Given that backdrop, and since it was not shown that 185th "created or exacerbated a hazardous condition that then caused plaintiff's injury," the AD1 reversed the underlying determination and granted that tenant's dismissal request.
Think Staples will get nailed here?
# # #
DECISION