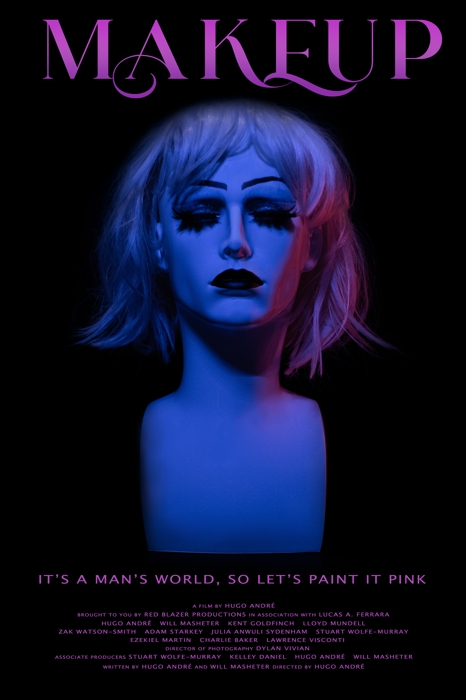 Launched some 23 years ago, "LRM," (Latino Review Media), is a leading entertainment website visited by millions of fans from around the world and is renowned for offering its viewers and readers the latest news and developments in such industries as film, TV, and comics. Their contributors "strive to bring you insight on everything you, the fans, want to know through exclusive breaking news, interviews, commentaries and detailed reporting."
So, imagine how honored I was when journalist Gig Patta -- who has been with LRM since 2009 -- reached out and asked to have a chat about my new feature film, MAKEUP, which is currently available via all the major streaming services, such as Amazon and Apple.
Gig, who was formerly a reporter with the San Diego Business Journal and California Review, effortlessly managed to get me to share some personal "secrets," which I had never publicly disclosed before. While an abbreviated clip appears below, you can catch the entire interview at: https://youtu.be/x41US4O6c_o
MAKEUP -- written by Hugo Andre and Will Masheter -- is an award-winning film which tracks an introverted French ex-chef, who moves to the UK to begin his new life as a food critic. After renting a room in a house belonging to a well-respected London stockbroker, a friendship is formed … and (ironically) secrets of their own are revealed.
For a list of streaming services offering the film, click here: https://linktr.ee/makeupfilm
If you ask us, it's time for some MAKEUP.
Our sincerest thanks to Gig for the air-time! 
.
#lucasaferrara @redblazerproductions @hugoandre_media @will_and_film @strikemediaglobal @freestyledigitalmedia #movie #movies #feature #featurefilm #featurefilms #creatives #artists #actors #writer #director #producer #moviemaking #moviemaker #filmmaking #filmmaker #filmmakers #moviemakers #film #films #friends #friendship #transgender #lgbt #lgbtq #lgbtqia #creatives
.
.
CLICK HERE FOR A LIST OF STREAMING SERVICES CURRENTLY PROVIDING ACCESS TO THE FILM!