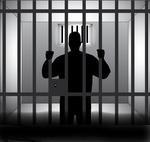 "CIVIL RIGHTS DO NOT CEASE TO EXIST AT A PRISON'S GATES"
In late May, the Department of Justice announced that a New Jersey corrections officer got 30 months in prison, three years of supervised release, and was fined $10,000, for subjecting inmates to "cruel and unusual punishment."
Apparently, the officer "turned a blind eye" as assaults were carried out against inmates for supposed violations of prison rules.
In a written statement, U.S. Attorney Philip R. Sellinger for the District of New Jersey, noted that, "Corrections officers are responsible for protecting the civil rights of the people in their custody …. Incarcerated persons may have broken the law, but equal treatment is one of our country's founding principles, and civil rights do not cease to exist at a prison's gates. This defendant allowed incarcerated persons under his care to be brutalized and abused his authority as a law enforcement officer. Today's sentence is another reminder that civil rights violations by law enforcement officials will not be tolerated."
Someone took a good beating there.
# # #