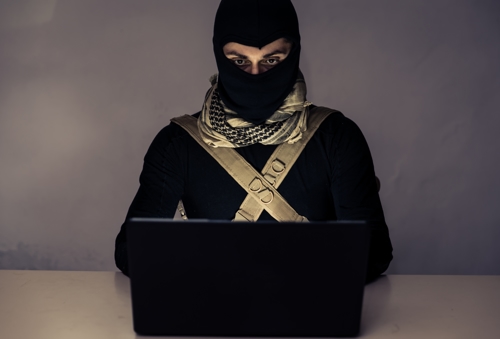 HE NOT ONLY SPIED FOR HEZBOLLAH BUT MARRIED FOR MONEY
The Justice Department recently announced that A.S. (46) was sentenced to 12 years in prison (followed by three years of supervised released) for "receiving military-type training from Hezbollah, marriage fraud, and making false statements."
Apparently, A.S. joined Hezbollah (a "Foreign Terrorist Organization") back in 1996, and "spied" for the group ("observing and reporting on the movements of Israeli and Southern Lebanese Army soldiers in Yaroun, Lebanon"). In 1999, he purportedly began training in the use of firearms, like the AK-47, an M16 rifle, and a pistol, and grenades.
In 2000, A.S. entered the United States and, among other things, is said to have resumed his "surveillance" activities, focusing on "the structural weaknesses of [Manhattan] locations he surveilled in order to determine how a future attack could cause the most destruction."
In 2012, A.S. is also said to have entered into a "fraudulent marriage," and received $20,000 in consideration for that sham, so that his "wife" could apply for citizenship.
A.S. was found guilty of the crimes charged after a two-week jury trial, and on May 23, 2023, sentence was imposed by the Hon. Paul G. Gardephe (Judge of the United States District Court for the Southern District of New York).
Spy out!
# # #