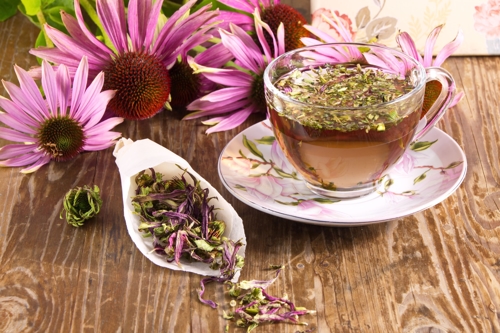 This Doesn't Sound Very Soothing
On December 7, 2022, throat-drop manufacturer Ricola USA was sued in federal court (Southern District of New York, White Plains Courthouse), because one of its products, labelled "Green Tea With Echinacea," is alleged to have been deceptively marketed.
According to the complaint, the front of the packaging prominently lists the botanical or plant-based ingredients. And believing that these components were being used for their "cough suppression" purposes, and would have therapeutic effects, Lonise Singo reportedly paid a "premium price" for the product.
But a review of the item's ingredient-disclosure list reveals that the green tea and echinacea were "inactive" ingredients; "a tacit acknowledgment that they have no connection to the Product's function." (Complaint, paragraph 15)
Predicated on these "false and misleading representations," the litigation -- which asserts claims predicated, inter alia, on "unjust enrichment," and breaches of express warranties and the implied warranty of merchantability/fitness -- seeks to recover "monetary, statutory, and/or punitive damages and interest," on behalf a class of all New York State residents who purchased the item, together with those in "Texas, North Dakota, Wyoming, Idaho, Alaska, Iowa, Mississippi, Virginia, Arkansas, South Carolina and Utah." (Complaint, paragraph 43)
Some may find that hard to swallow.
# # #
SOURCE