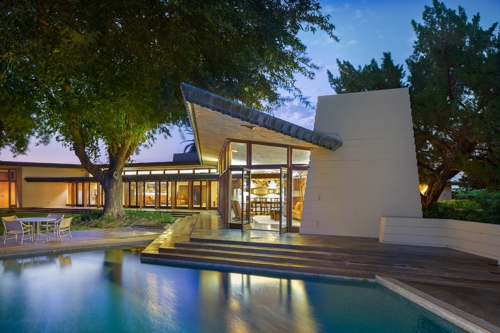 SOUNDS LIKE A WRIGHT DEAL!
A stunning California estate has recently hit the market, and its original designer was none other than world-renowned architect, Frank Lloyd Wright.
Undoubtedly one of the most famous architects of the 20th century, Wright began work on the 96-acre ranch in Los Banos, CA, as his final project. Dubbed the "Fawcett Farm," the ranch belongs to a group of 60 single-family homes which Wright also designed. The main home, however, was constructed by Stanford football-star Buck Fawcett, two years after Wright's death, and stands out from the others.
The structure melds mid-century-modern aesthetics with Wright's signature-Prairie style, and has been meticulously preserved by its owner, with input from Wright's grandson, Eric (an architect himself.)
Deemed a "Usonian" home, (which describes Wright's vision of America's architectural landscape), the residence offers over 4,000-square-foot of living space and houses seven bedrooms and six full baths. With walls of glass encased in hardwood frames, and Wright's infamous flat roof atop, the home exemplifies a classic geometric motif. /p>
Clad in high-quality wood, the home boasts all custom-built cabinets, shelving, and seating, complimented by numerous fireplaces and the backdrop of the California mountain vista and the San Joaquin valley from floor-to-ceiling windows.
With a number of entertaining spaces leading out into the property's outdoor pool and deck, the home's goal is to seamlessly blend the interior and exterior in true "Wright" fashion.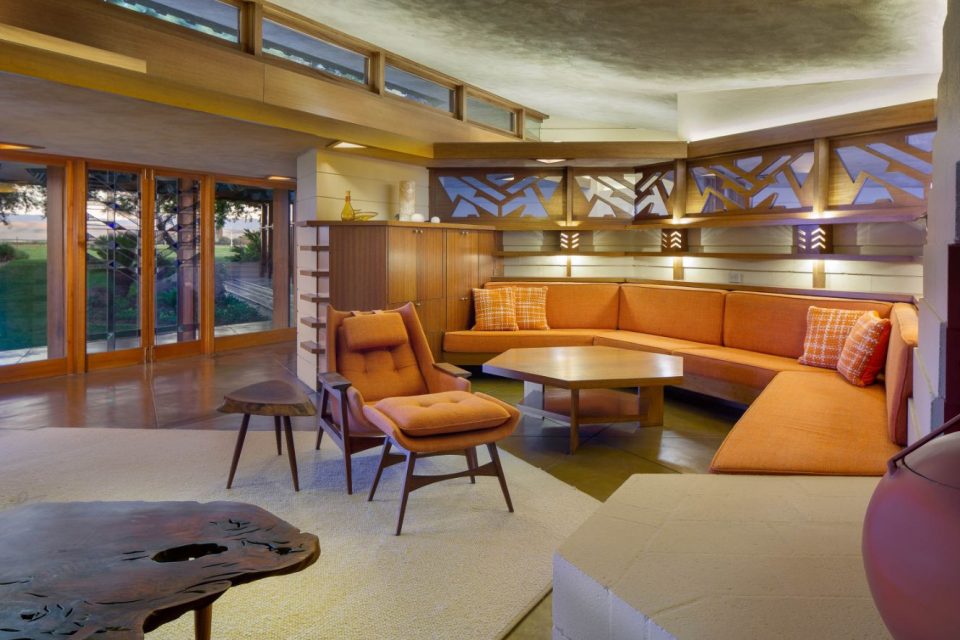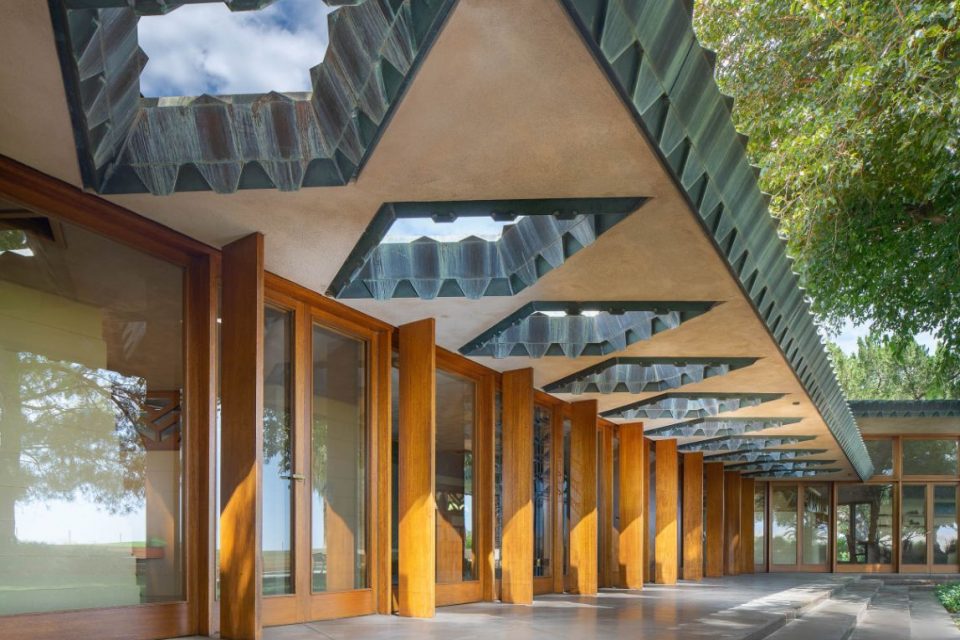 The master bedroom has floor-to-ceiling windows with wooden framing, an en-suite bathroom, as well as direct patio access.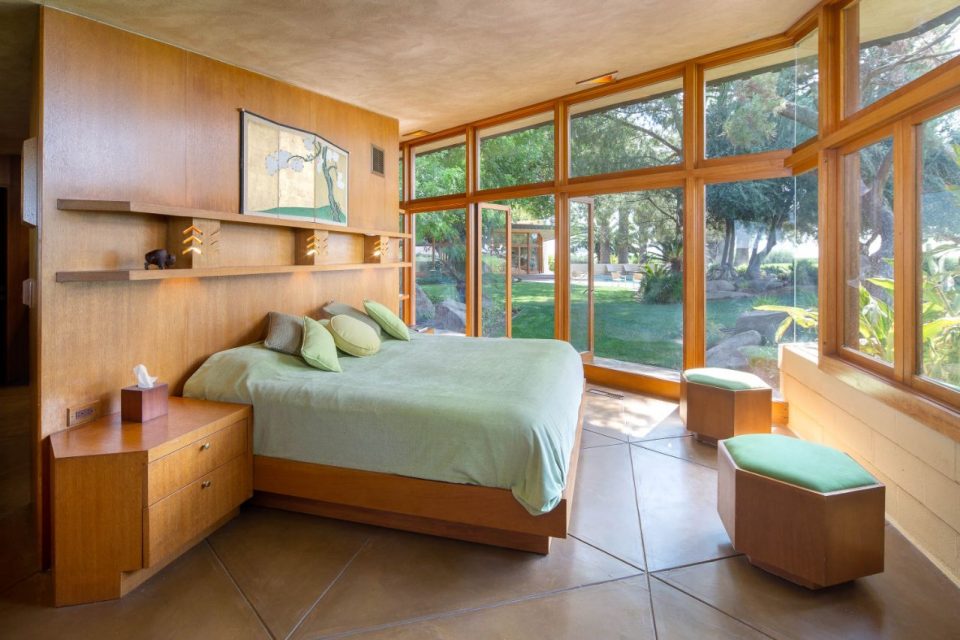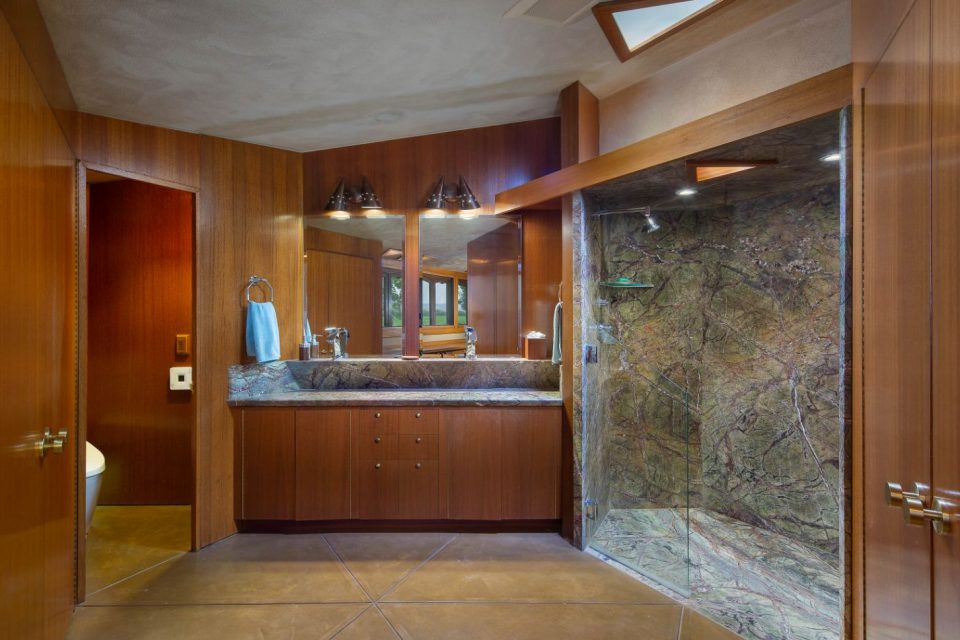 The kitchen has wrap-around marble countertops, an impressive island, and is peppered with small, interestingly-shaped skylights, allowing natural sunlight to fill the room.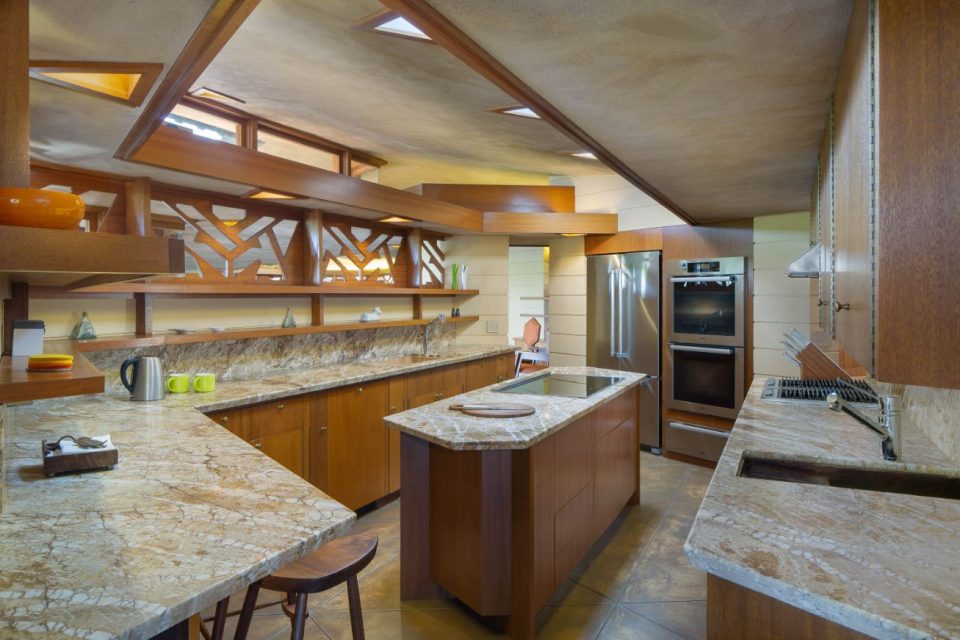 Outside, the home has a gorgeous recessed pool, and, as you walk around the landscaped grounds via paved stone walkways, you'll be greeted by palm trees, a Japanese garden, and a Koi pond with waterfall.
Zoned equestrian, the property allows for horse stables, but currently offers a detached workshop, and a small museum which is protected by modern security systems.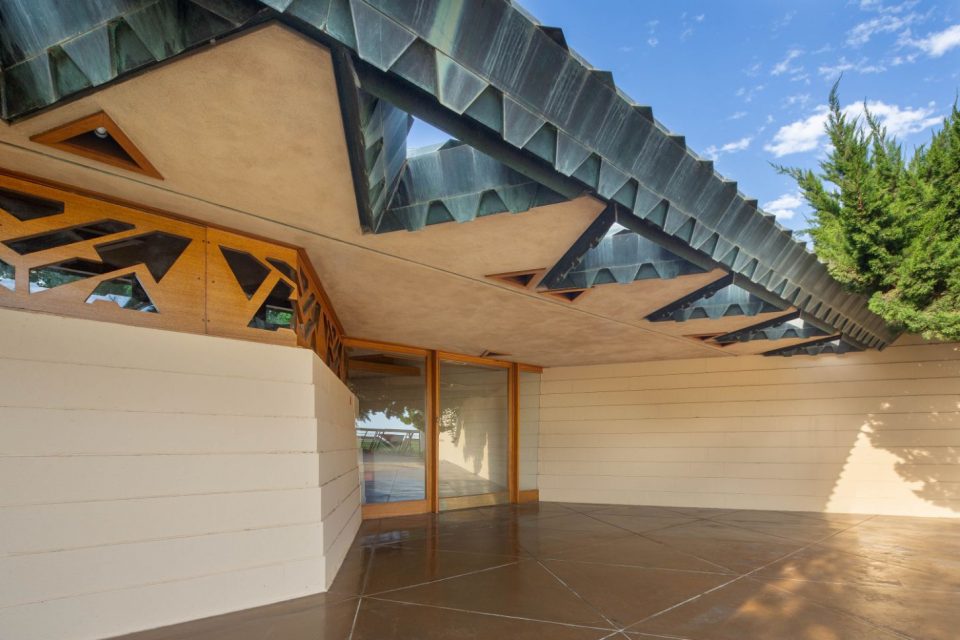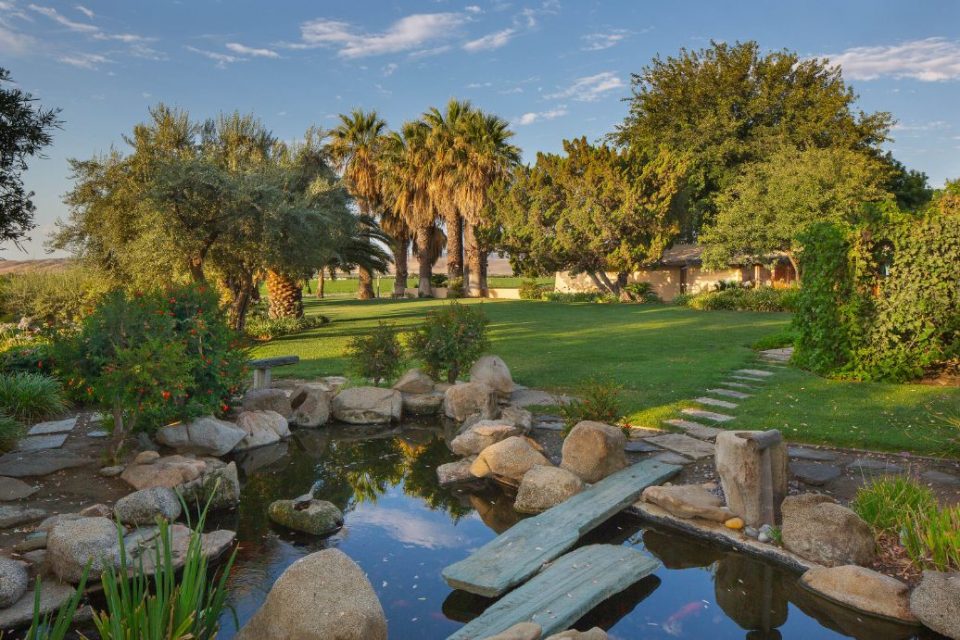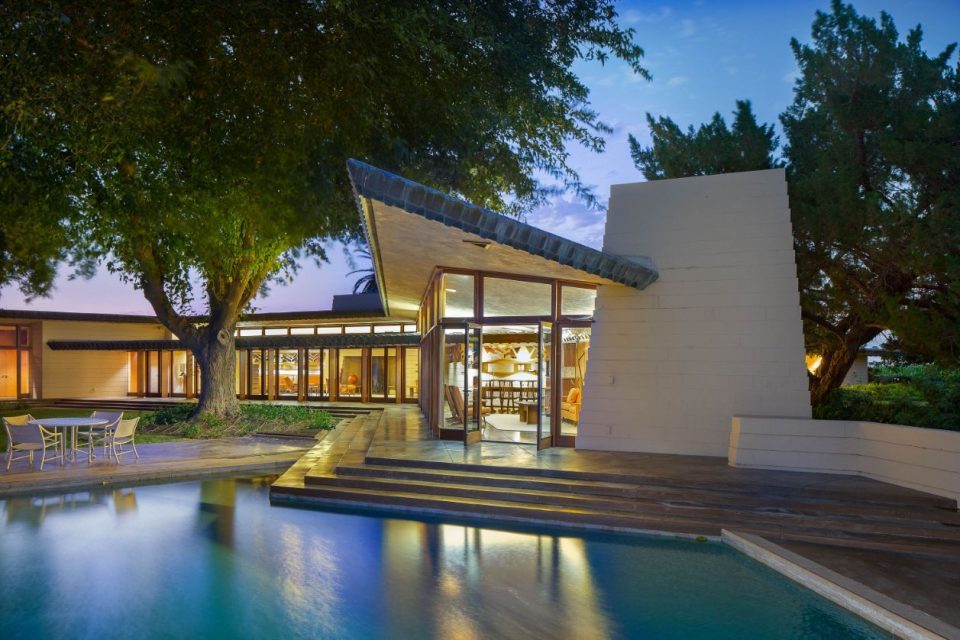 Responsible for the design of over 1,000 currently standing structures across the globe, Frank Lloyd Wright's legacy has greatly influenced modern American architecture, as we know it today. He also pioneered the Prairie School of architectural style, (which places emphasis on horizontal elements as opposed to vertical), and is best known for his design of "Fallingwater," a Pennsylvania property which has been designated a UNESCO World Heritage Site.
Fallingwater is one of America's most famous residential homes epitomizing Wright's "organic architecture" style, as it is built over a waterfall.
As for Wright's Los Banos Ranch, it is perfectly situated in the midst of an agricultural community on the cusp of a large complex of preserved wetlands, which is frequented by fishers, hunters and birdwatchers. The property offers access to multiple hiking trails and outdoor activities, with the bulk of the acreage devoted to cropland, realizing Wright's vision of how architecture and nature should blend together. Also, Henry Miller Square (a well-preserved historic downtown area) is just a stone's throw away, offering a litany of quality shops and dining opportunities.
Crosby Doe Associates currently holds the $4.25 million dollar listing to the home in Los Banos.
# # #
Source: https://toptenrealestatedeals.com/weekly-ten-best-home-deals/home/frank-lloyd-wrights-california-farm