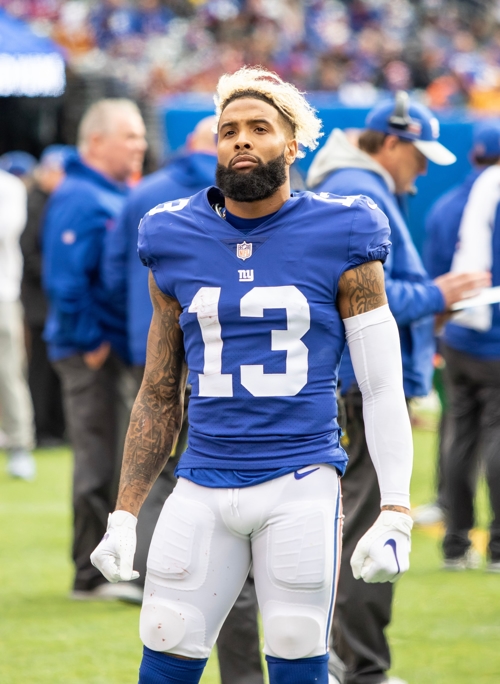 Someone Changed Deal's Terms
In Oregon State court, football superstar Odell Beckham Jr. filed a complaint against Nike — the world's largest athletic apparel company — alleging contract breach and a violation of the covenant of good faith and fair dealing.
In 2014, Beckham was drafted by the New York Giants football franchise, the same year that Nike offered to pay Beckham $45,000 a year, for three years, in exchange for his endorsement of their products. Nike also agreed to pay a percentage of the net sales of any products bearing his endorsement and retained a right of first refusal—having 10 days to match an offer Beckham should receive for a new endorsement deal.
In 2017, adidas — another major sportswear company — offered Beckham an upfront payment plus a base salary ranging from $3.2 to $4.2 million, 5% royalty of gross sales, together with guaranteed extensions predicated on net sales.
While Nike purportedly agreed to match those terms, in the parties' term sheet the language "net sales" was changed to "earned royalties." According to the lawsuit, "there was no intent, knowledge or agreement by Mr. Beckham for any such amendment nor consideration ... that decreased the value of the contract to Mr. Beckham by tens of millions of dollars."
Beckham now seeks to "reform the agreement," so that the terms which address royalties match those of the adidas offer, together with damages, costs, and a prejudgment interest on a projected total of some $20,625,000 in lost revenue.
While more specifics -- as to how or why that change occurred and got incorporated into the final deal -- have not been supplied, we anticipate this may be a losing battle for the superstar.  Absent some exceptions which don't appear to be present here, sophisticated parties, particularly those represented by counsel, are usually held to the agreements they sign.  (The burden was on Beckham (and his lawyers) to ensure the deal's terms were correct, or comported with his understanding, BEFORE the contract, or any amendment thereto, was executed.)
After all, he is, who he is ....
# # #
Royalty Only and Odell Cornelius Beckham, Jr. v Nike USA, Inc. Complaint