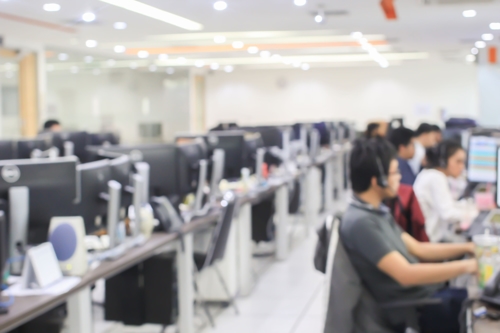 Liberty Mutual Workers Unpaid for Pre-Shift Work
Liberty Mutual Ins. Co., one of the nation's largest insurers, was sued by two former call-center employees, Bryan Wright and Alana Fadely, displeased with the company's purported failure to properly compensate them (and others).
The individuals allege they weren't paid for all hours worked, including overtime, and that the company violated the Fair Labor Standards Act, the Pennsylvania Wage Act, and was also guilty of unjust enrichment and contract breach.
Fashioning their case as a proposed class action, other members include current and former call-center agents who were allegedly required to perform "off-the-clock" tasks that were supposedly indispensable to their jobs (and that went unpaid) – such as, booting up computers, logging into phones and software programs; all in order to be "phone ready." Interestingly, failure to be "phone ready" prior to the agents' shifts could result in poor performance evaluations, discipline, or even termination.
The complaint alleges that Liberty's management was aware of these issues but did nothing to correct them. As a result, the lawsuit seeks compensation for all pre- and mid-shift work, together with back-pay at the appropriate rate for work performed over 40 hours per week. Liquidated damages, prejudgment interest, and attorneys' fees and costs are also sought.
Unfortunately, we're not at Liberty to discuss this case any further.
# # #
SOURCE
Bryan Wright and Alana Fadely v Liberty Mutual Group, Inc. (Complaint)
Law360 article (subscription required): https://www.law360.com/articles/1537191/liberty-mutual-agents-not-paid-for-preshift-work-suit-says