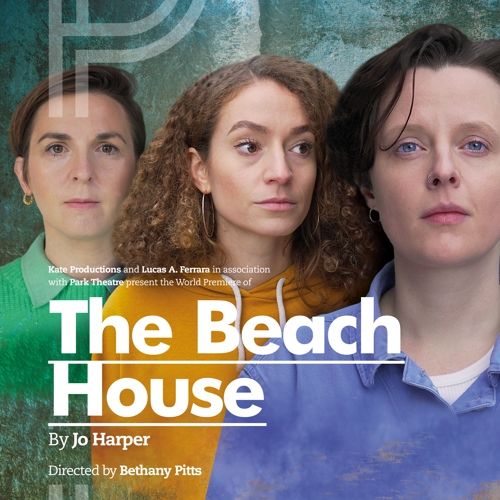 For a limited time, come visit us at THE BEACH HOUSE ....
Written by Jo Harper, and directed by Bethany Pitts, this compelling new drama will have its world premiere at the PARK THEATRE -- Clifton Terrace, Finsbury Park (London).
This work explores the fragility of female relationships as three women grapple with motherhood, sisterhood and distractions. Until a betrayal exposes their secret ....
Performances will run from February 15 through March 11, 2023, only.
For additional information, visit: PARK THEATRE
# # #
CAST
KATHRYN BOND | KATE
GEMMA LAWRENCE | LIV
GEMMA BARNETT | JENNY
CREW
WRITER | JO HARPER
DIRECTOR I BETHANY PITTS
DRAMATURG I YAËL SHAVIT
SET AND COSTUME DESIGNER I CARA EVANS
LIGHTING DESIGNER I LAURA HOWARD
SOUND DESIGNER AND COMPOSER I HOLLY KHAN
CASTING DIRECTOR I TOM WRIGHT
INTIMACY COORDINATOR I LOU KEMPTON
PRODUCTION MANAGERS I RACHEL MORRIS AND IAM BRAME
COMPANY STAGE MANAGER I KAT TURGOOSE
LX AND SOUND OP I AMY ELLIS-HALL
PRODUCTION CARPENTER I RICHY PATERSON
PRODUCER | GRACE NELDER
EXECUTIVE PRODUCER I LUCAS A. FERRARA
PRODUCING TEAM I SASHA EASTABROOK, LAURA WHITE
CONSULTING PRODUCER I BECCA ROWSON
MARKETING I ANNA LAWSON AND EMMA NELDER
# # #