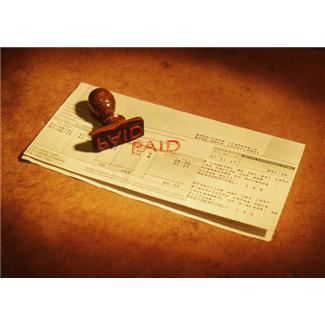 CASE FAILED FOR LACK OF SUFFICIENT EVIDENCE
Raymond and Lynette Schonder filed a small claims case alleging that their landlord's painter had caused some $5000 in "splatter damage" to their personal property. But the only proof they had in support of their claim was a single estimate which addressed the cost of reupholstering their sofa and loveseat.
After the Nassau County District Court dismissed their case, the Schonders appealed to the Appellate Term, Second Department, which was of the view that "substantial justice" had been effected.
The appellate court noted that the law required that the Schonders present an "itemized bill or invoice, receipted or marked paid, or two itemized estimates for services or repairs …." [Section 1804 of the Uniform District Court Act]. Since they were unable to satisfy that statutory standard, or failed to otherwise present "competent evidence," the AT2 saw no reason to disturb the underlying dismissal.
Want a receipt for that?
# # #
DECISION
Schonder v Kalikow Family Partnership (Appellate Term, Second Department)