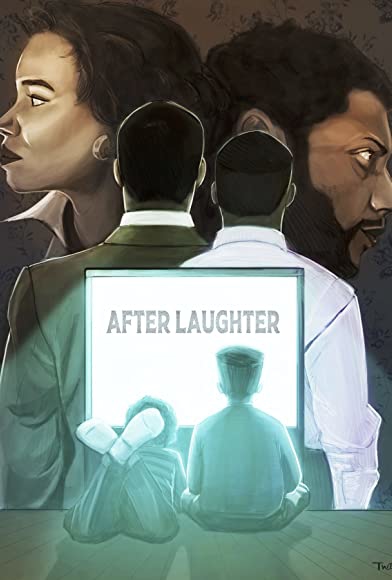 The Toronto Black Film Festival (TBFF) was created in 2013 by the Fabienne Colas Foundation, a not-for-profit organization dedicated to promoting cinema, art, and culture in Canada and beyond.
▫️
This year's event, which is scheduled from February 15-20, 2023, seeks to afford "unique voices in cinema the opportunity to present audiences with new ways of looking at the world." Described as a "dynamic, refreshing and audacious festival," TBFF seeks to "encourage the development of the independent film industry and to promote more films on the reality of Black people from around the globe."
▫️
We're honored to announce that AFTER LAUGHTER, co-written and co-directed by Adrian Burks [@adrian_burks] and Theodore Wright IV [@_twiv], will be among the shorts screening at this year's festivities. In this story, we witness the struggles of two young men as they deal not only with a dysfunctional family dynamic, but the injustices that were pervasive throughout the '60s, '70s and '80s. Will they persevere, or end up victims of the harsh reality in which they live?
▫️
To learn more, visit https://torontoblackfilm.com/movie/after-laughter/
▫️
Our thanks to TBFF for the selection and to our cast and crew for their stunning work here.
▫️
@afterlaughter_film @octoman @sacaiahshaw @b.j.minor @daniela_133 @chenelawson @sacred.existence @_meeshel_ @alexandra.guerineaud @cbburks11 @oops2late @moore.puns.needed
▫️
For a limited time … join us online for some AFTER LAUGHTER ….
# # #
To view a list of Lucas's other projects, click here: https://www.imdb.com/name/nm11739610/
# # #
#lucasaferrara #afterlaughter #oppression #prejudice #discrimination #art #film #shortfilm #films #shortfilms #indiefilm #indiefilms #independentfilm #independentfilms #blackfilmmakers #movie #movies #hollywood #actor #actors #actress #actresses #director #directors #producer #producing #filmproduction #blackfilmmaker