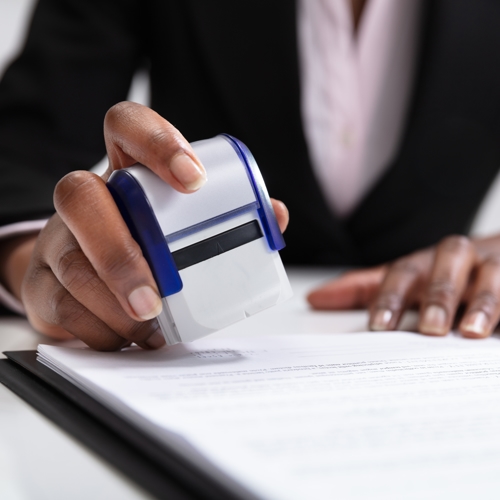 USE OF VIRTUAL TOOLS NOW PERMITTED
Effective January 31, 2023, NY Executive Law Section 135-c markedly changes the way notarial acts are to be performed in our state and permits electronic notarizations upon registration with the Department of State and compliance with all of the statute's requirements.
Remote ink notarization will no longer suffice – as it did during the height of the COVID-19 pandemic. Instead, the new Law will require notaries to log all notarial acts and types of identification provided, and to maintain audio and video records, for 10 years.
Notarial acts may be conducted remotely utilizing audio-video communication technology that allows the notary public to interact with a principal in real-time, so long as the notary is located in New York State at the time of signing. (That "presence" requirement is solely applicable to the notary, as the signer need not be in the state when the document is executed.)
However, the notarial identification requirements are now much more stringent. The notary must be able to identify the signer by either knowing them personally, utilizing communication technology designed to validate the identity of the signer, or by oath of a witness who personally knows the signer. (The law also requires that the notary have the ability in real-time to (1) see, and (2) interact with the individual in question.)
Additionally, as for the registration requisites, the notary must provide the following information to the New York Secretary of State:
the applicant's name as currently commissioned and complete mailing address;
the expiration date of the notary public's commission and signature of the commissioned notary public;
the applicant's e-mail address;
the description of the electronic technology or technologies to be used in attaching the notary public's electronic signature to the electronic record; and
an exemplar of the notary public's electronic signature (which shall contain the notary public's name and any necessary instructions or techniques that allow the notary public's electronic signature to be read).
The Department of State sure put its stamp on that!
# # #
SOURCE
NY Executive Law Section 135-c
# # #
FAQs published by the Department of State, can be found here:  REMOTE NOTARIZATION