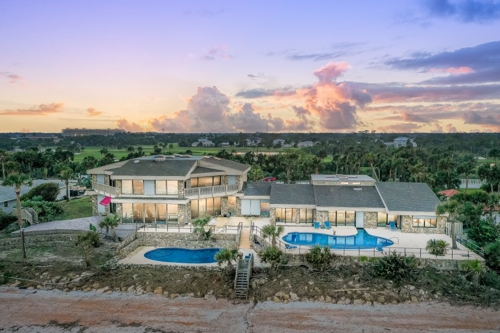 You'll need sunscreen for this hot deal!
An incredible Florida oceanfront mansion which belonged to the owner of popular sunscreen manufacturer, Hawaiian Tropic, has just hit the market. Party boy extraordinaire, Ron Rice recently passed away at his lavish abode in Ormand Beach, at the age of 81, and his estate just listed the home -- which has seen more than its fair share of fun in the sun (… if you catch our drift).
Currently on-market at $5.99 million, Rice's residence features four bedrooms and five baths spread throughout 12,000 square feet of living space, and all throughout the home, the décor is definitely one-of-a-kind.
Upon entry, you'll be greeted by an exposed double staircase, with twin marble lion statutes situated underneath; protecting the home as they sit atop gorgeous marble tiling.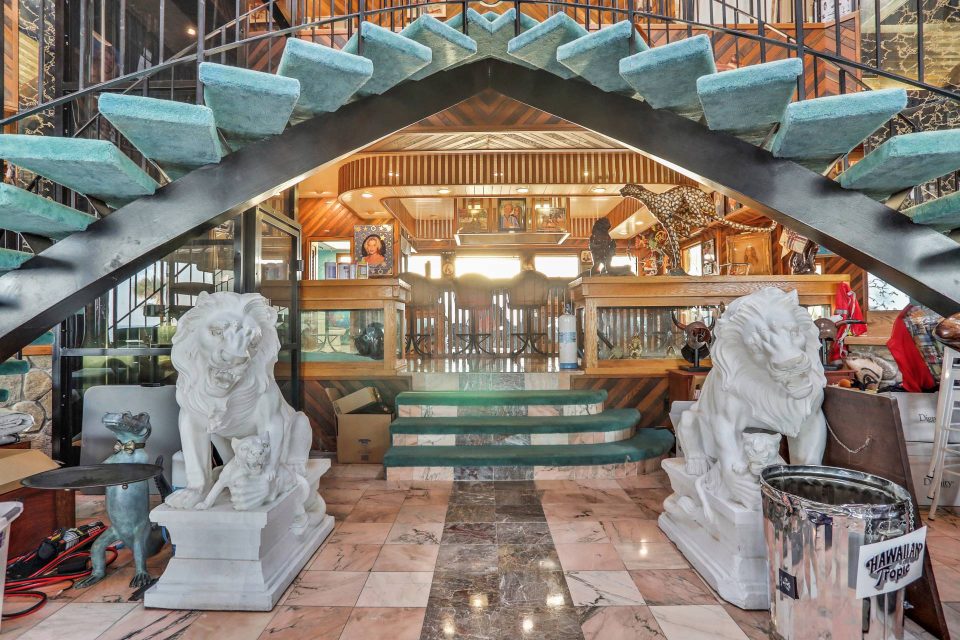 The kitchen is filled with interesting memorabilia, but the focal point is definitely the wraparound full-service bar that encases a large island.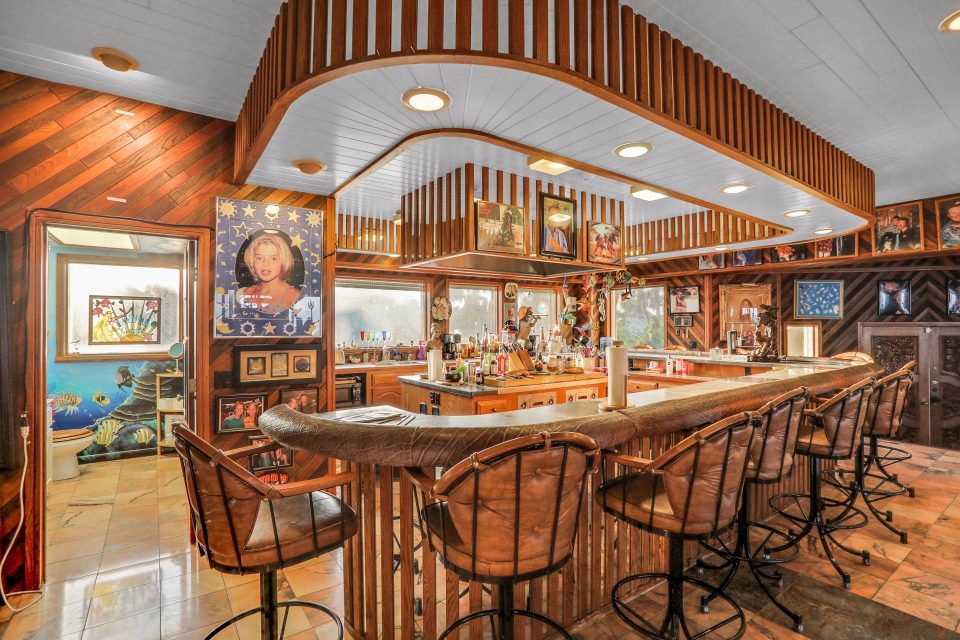 Upstairs, two large bedroom suites come equipped with wainscoted ceilings, floor-to-ceiling windows, and private balconies overlooking the Atlantic. The master baths are encased in different types of marble, with remnants of the 70s, 80s, and 90s -- Rice's most formidable party years – visible throughout; from the cheetah print marble to the red commode and tub.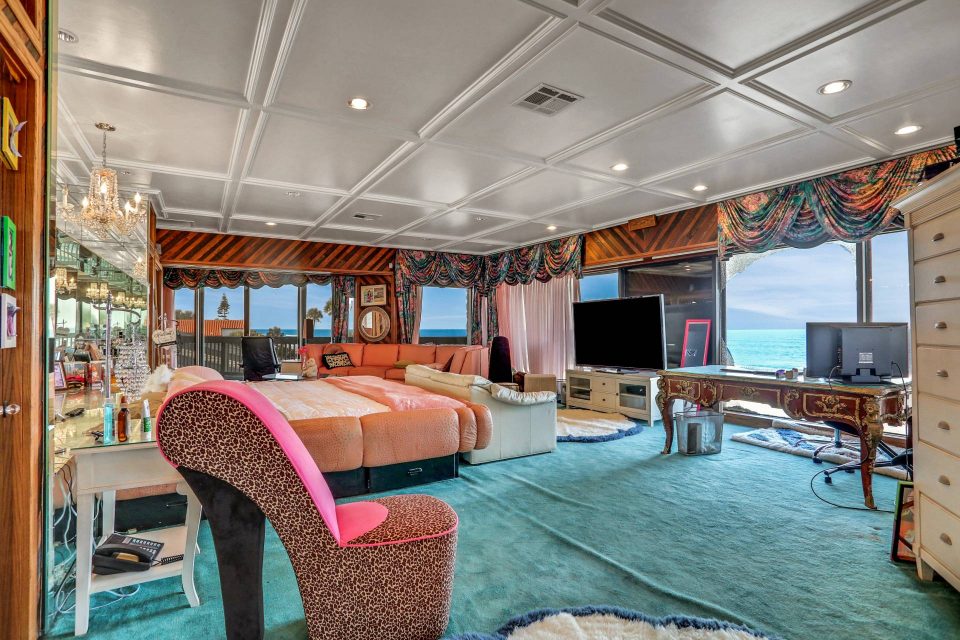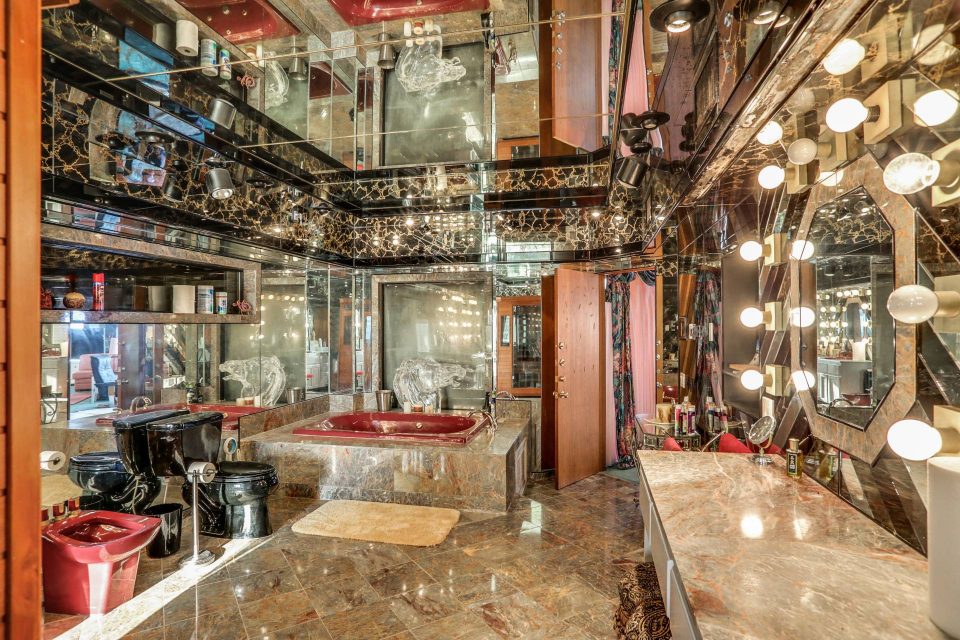 The recessed den has exposed wooden beams, and a formal dining table with interesting wooden paneling covering the walls, as well as Rice's eccentric art collection. The story goes that at one time Rice had one wall covered with TVs tuned to different channels, powered by the largest satellite dish in Florida.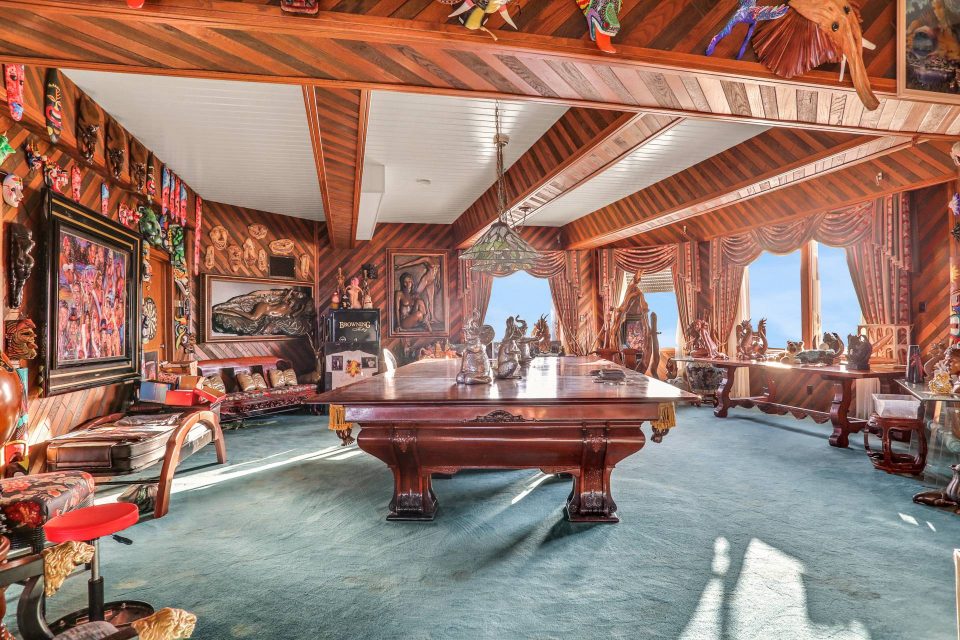 The den leads into the indoor pool-and-spa area -- with life-sized marble statuettes standing atop the water -- with its own bar and entertainment area flowing into the backyard.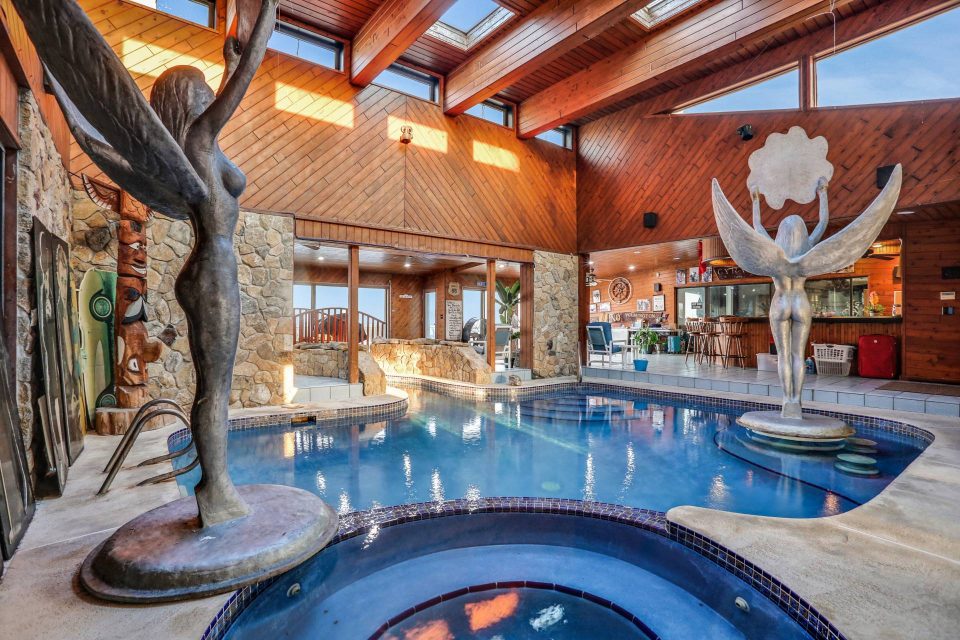 Outside, Rice's mansion has two outdoor pools, palm trees, and 200 feet of beach frontage -- just a few miles north of the esteemed Daytona Beach, which was named "The World Capital of Spring Break" by MTV from 1989 to 1993. Rice's home sits directly across from the Oceanside Country Club, and even though it's just a stone's throw from one of the most popular beaches in the world, that draws over 500,000 tourists during Spring Break alone, the mansion still offers privacy and seclusion from those unwanted party goers.
Daytona Beach is also known for its incredible nightlife, beach music festivals, and bars, restaurants, and clubs – drawing the attention of other notable celebrities that have made the area home, including Vince Carter, Brian Kelley, and John Travolta.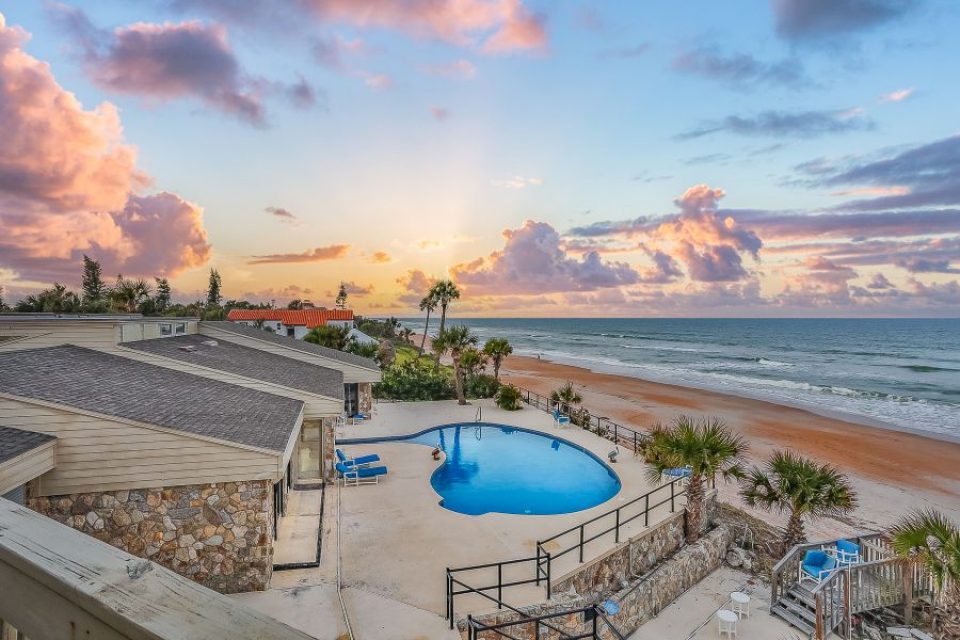 Rice, who was a former high school chemistry teacher, moved to Florida at the first opportunity and fell in love with its sandy beaches and endless summertime vibes. He began mixing ingredients in a trashcan back in 1969, and soon became a multi-millionaire, suntan-lotion tycoon, and founder and CEO of Hawaiian Tropic – which grossed $110 million in sales just before he cashed out in 2007.
Rice's company sponsored bikini contests, the Miss Hawaiian Tropic International model search, and the Hawaiian Tropic Zone bikini restaurant in Times Square, and he was informally known as Florida's Hugh Hefner – hosting lavish parties rubbing shoulders with The Beach Boys, Donald Trump (who met his second wife, Marla Maples, at one of Rice's model searches), Jerry Lee Lewis, and of course, an incalculable number of America's most stunning models.
Bill Navarra of Realty Pros Assured currently holds this spectacular Florida listing.
Source: https://toptenrealestatedeals.com/weekly-ten-best-home-deals/home/hawaiian-tropic-mansion
Photo credit: Realty Pros Assured
https://www.dropbox.com/scl/fo/bn7lhm0hn6qnhtgwumyop/h?dl=0&rlkey=q84e9mji9k8v93bt5eq65zbll