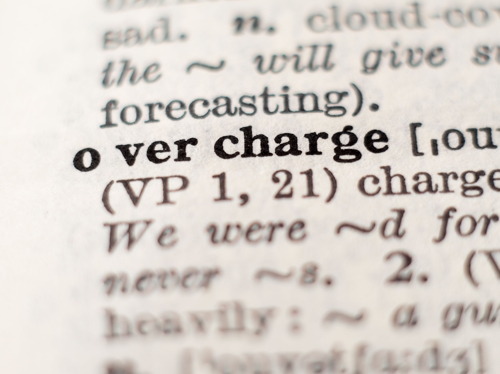 OWNER IS BELIEVED TO HAVE MANIPULATED RENT
On January 25, 2023, Crain's New York Business reported on a lawsuit which had been initiated in New York County Supreme Court against Fairstead Management, alleging that the tenants at its building -- located at 11-15 Broadway, Astoria (Queens) -- had been swindled because the owner failed to comply with "preferential rent" rules which governed New York State.
The Housing Stability and Tenant Protection Act (HSTPA) allows landlords to charge tenants less than the legal regulated rent permitted by law, but that reduced sum may not be rescinded, (and is subject to the increases promulgated by Rent Guidelines Board (RGB)), until such time as a vacancy occurs.
Fairstead tried to maneuver around that law, by offering so-called "rent concessions" to its tenants, in the form of "free rent," that were not included in the rent totals registered with the state.
For example, one tenant initially paid approximately $2,200 per month, a figure reflecting a "rent concession" which lowered the tenant's "legal regulated rent" from $2,625; yet that latter, higher number was registered with the state. At the time of renewal, that tenant's rent was wrongfully increased to $2,700 (a whopping 22%). Thus, by pulling the rent concession, and increasing the rent to $2,700, Fairstead charged an amount significantly higher than that year's RGB permitted 3.25% increase (which should have been based off that lower $2,200 number); all in violation of HSTPA.
Newman Ferrara LLP partners and attorneys, Lucas A. Ferrara, and Roger A Sachar, are representing the tenants in this case. While discussing this building owner's purported misconduct with Eddie Small, a reporter at Crain's, Ferrara noted, "It's got all the trimmings of a classic bait-and-switch scheme in our view. The inducement being, 'Hey, I'm giving you a supposedly reduced rent,' and the diversion being the wrongful circumvention of rent regulation."
Fairstead isn't alone in its attempts to bypass rent regulation via this rent-concession manipulation, as there have been quite a few lawsuits filed against landlords alleged to have abused the requisites of the 421-a Program. [See links to other articles, below.)
# # #
Should you have any questions about your tenancy rights, or believe you landlord has acted wrongfully, please do not hesitate to contact one of our Newman Ferrara attorneys, by calling 212-619-5400
# # #
SOURCE:

Crain's: Fairstead violated contentious affordable housing tax break, lawsuit says (subscription required)
OTHER ARTICLES:
The Real Deal: Housing Rights Launches New Suit at 421-a Scheme
City Limits: Landlords Inflated Rents While Receiving 421-a Tax Breaks Lawsuit Alleges