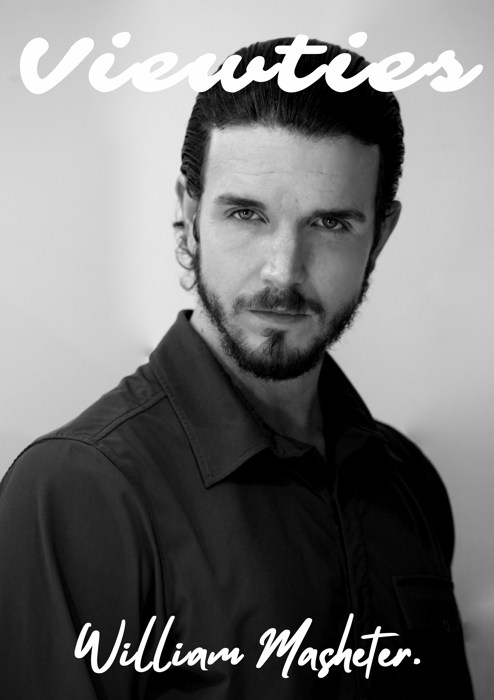 Founded by Vanesa Miraglia, VIEWTIES is a popular arts and entertainment digital magazine which profiles creatives from around the globe. In addition to the latest developments in film and television, the publication introduces readers to artists who entertain and inspire.
▫️
In this month's issue, William Masheter, co-star of the award-winning feature film MAKEUP, offers his insights into the making of his first, full-length movie. Here are a few snippets from that exclusive profile:
▫️
V: Can you share any specific moments or scenes from "Makeup" that you found particularly challenging?
🎤
WM: I have always feared public speaking, [and] in Makeup, I do some semi-seductive public dancing! This challenge was something that was imperative for the character, the film and myself. I like to throw myself into the deep-end and see how uncomfortably I can stay afloat; becoming comfortable in the discomfort is how to overcome the fear and ultimately be a great place to learn how to perform.
🎤
V: "Makeup" explores the idea of self-acceptance and embracing one's true identity. How do you personally relate to these themes?
🎤
WM: On my journey through this human experience, I feel that I am forever evolving and learning from my failures, successes, pains and loves …. This film is about letting go and just existing outside of the "NORM," because ultimately I believe that the societal constructs of normality are a depiction of insanity. This film aims to encourage people to open their minds to the infinite possibilities of existence.
▫️
You'll find Vanesa's chat with Will here: https://viewties.co.uk/3d-flip-book/william-masheter-solo-edition or here: WILL MASHETER VIEWTIES PROFILE
You can check out Will's film here: https://linktr.ee/makeupfilm
▫️
We're sure you'll find his MAKEUP very revealing.
.
.
.
.
#lucasaferrara @vanmiraglia @will_and_film @viewtiesmag @hugoandre_media @redblazerproductions
.
.
.
#interview #interviews #profile #writers #profiles #director #directing #writer #directors #film #films #movie #movies #actor #actors #acting #moviemaking #moviemaker #moviemakers #creative #creatives #art #arts #screenwriter #screenplay #featurefilm