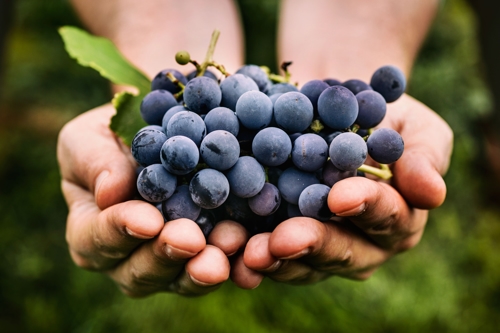 WOMEN SUES AFTER SOME GRAPES TRIGGER FALL
M.P. sued her local supermarket -- 756 Jomo Food Corp. -- after falling on some grapes that happened to be on the floor of the produce aisle. (M.P. indicated that the store frequently had produce littering the area.)
When the market later asked the New York County Supreme Court to dismiss the case, a judge granted the request. But, on appeal, that determination was reversed.
Apparently, the Appellate Division, First Department, didn't think the store had shown it lacked "constructive notice of the condition." To that end, the market needed to describe what cleaning and inspection protocols it followed on the day in question.  And, apparently, was unable to provide any specifics.  The decision notes, in pertinent part:
"A vice president testified that the cleaning protocols were verbal and were based on "common sense," but did not offer any information as to what steps were taken during the last cleaning cycle prior to plaintiff's accident, which also was not sufficient to establish lack of constructive notice on behalf of defendant."
Given that paucity in its proof, the AD1 thought that pre-trial relief in the market's favor could not be justified.
Did Jomo lose its mojo there?

# # #

DECISION