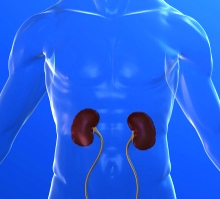 COMPANY DENIED ACCOMMODATION TO EMPLOYEE WITH END-STATE RENAL DISEASE
Singley Construction Company – a Mississippi-based company which specializes in environmental and remediation services – is alleged to have violated federal law because it purportedly refused to reasonably accommodate an employee's disability.
The company's office manager, who was suffering from end-stage renal disease, was denied the ability to have a form of dialysis undertaken at the premises so that she could keep her full-time work schedule. That denial caused the employee to lose about 50% of her work hours and pay. She was then later discharged "because of her disability and in retaliation for requesting a reasonable accommodation" and for filing a complaint with the U.S. Equal Employment Opportunity Commission (EEOC).
Because such conduct ran afoul of the Americans with Disabilities Act (ADA), on July 31, 2023, the EEOC filed suit in the U.S. District Court for the Southern District of Mississippi (Civil Action No. 2:23-cv-00106-KS-MTP) seeking monetary damages and injunctive relief.
In a written statement Marsha Rucker, the regional attorney for the EEOC's Birmingham District, noted that, "Employees on dialysis have rights under the ADA so that they can maintain their employment …. Employers would be well advised to recognize the right of workers to request reasonable accommodation for disabilities and to receive reasonable accommodation for disabilities absent undue hardship and direct threat. When businesses ignore these rights, the EEOC will hold them accountable."
Singley may have a lot of remediation to do here.
# # #