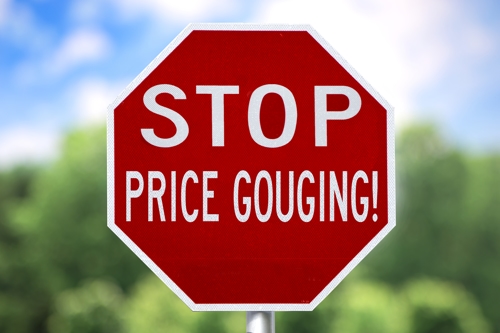 COMPANY FAILED TO SHOW THAT THE REQUESTED DOCUMENTS WERE "UTTERLY IRRELEVANT"
After being served with a subpoena issued by the New York State Attorney General, in connection with alleged price gouging during the COVID-19 pandemic, Tyson Foods, Inc. –- which describes itself as a "a modern, multi-national, protein-focused food company producing approximately 20% of the beef, pork and chicken in the United States in addition to a portfolio of foods under the Tyson®, Jimmy Dean®, Hillshire Farm®, BallPark®, Wright®, Aidell's® and State Fair® brands –- asked the New York County Supreme Court to "quash" the document request or to issue a "protective order."
When that request was denied, the company appealed to the Appellate Division, First Department, which was of the view the food company hadn't demonstrated that the documents subject to the subpoena were "utterly irrelevant to any proper inquiry," or that "`the futility of the process to uncover anything legitimate [was] inevitable or obvious.'"
Because the AD1 concluded that the documents demanded had a "reasonable relation to the issue of whether [the company] or others in the chain of distribution … engaged in price gouging," it left the underlying order undisturbed and affirmed the outcome.
Think Tyson was hoping to gouge out something different here?
# # #

DECISION
Matter of People of the State of New York v Tyson Foods, Inc.