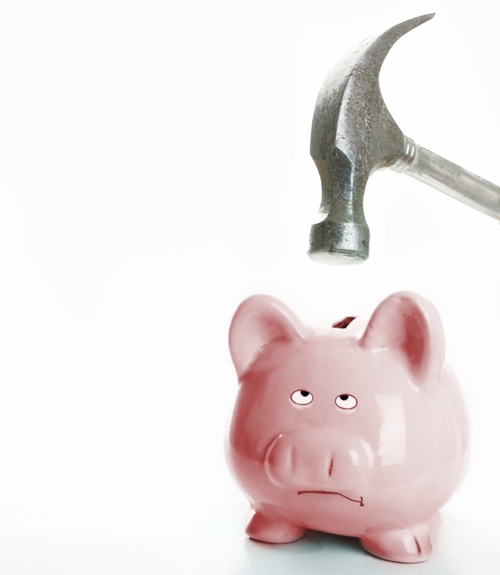 A MAJOR IN ARMY RESERVES ALLEGEDLY CONVINCED FAMILIES TO INVEST IN HIS FUNDS
The United States Department of Justice recently announced that a New Jersey man -- CC (41) -- was indicted on "six counts of wire fraud and one count each of securities fraud, making false statements in a loan application, committing acts furthering a personal financial interest, and making false statements to a federal agency."
In violation of governing policy, CC allegedly convinced Gold Star families to deposit their survivor benefits in investment accounts that he managed, and would execute trades which yielded him high commissions, all without the families' consent. Allegedly, over the course of some six years, CC (an Army civilian employee who also happened to be a Major with the Army Reserves) is alleged to have lost his clients over $3.4 million, while he earned some $1.4 million in fees.
CC faces up to 20 years in prison for each of the wire fraud and securities fraud charges, up to two years in prison for submitting a false statement on a loan application, and five years in prison for "acts affecting a personal interest and false statements to a federal agent." All (but the securities fraud count) are also subject to a fine of up to $250,000, or twice any ill-gotten gain or loss; whichever is greater. As for the securities fraud count, CC faces a fine which would be the greater of either $5 million or twice any ill-gotten gain or loss.
In a written statement, Attorney General Merrick B. Garland noted, "Stealing from Gold Star families whose loved ones made the ultimate sacrifice in service to our nation is a shameful crime …. As alleged in the indictment, the defendant in this case used his position as an Army financial counselor to defraud Gold Star families, steal their money, and enrich himself. Predatory conduct that targets the families of fallen American service members will be met with the full force of the Justice Department."
No gold star for that guy ….
# # #
DOJ PRESS RELEASE ~ (07.07.23)