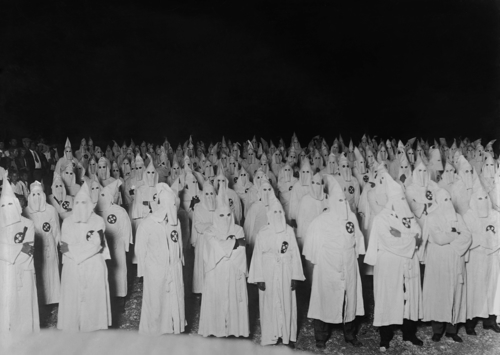 ALLEGEDLY CONSPIRED TO VIOLATE THE CIVIL RIGHTS OF MILLIONS OF AMERICANS
Former President Donald Trump was recently charged with violating Reconstruction-era laws which were originally written to combat the Ku Klux Klan.
The statute, known as Section 241 -- part of a series of laws known as the Enforcement Acts (a/k/a the KKK Acts), that were enacted around 1870 --  was designed to protect Black Americans and their allies from "conspiracies against civil rights."        
The indictment charges Trump with concocting a scheme to use fake electors (to replace those that were duly certified) for the purpose of nullifying the votes of millions of American voters.
Prof. Randolph McLaughlin, Co-Chair of the Civil Rights Practice Group at Newman Ferrara LLP, was quoted in a August 7, 2023, Reuters' piece stating, in part, that the former president "faces the most serious charges leveled against a federally elected official, since former Vice President Aaron Burr was prosecuted for treason."
In 1980, McLaughlin successfully used the same Reconstruction-Era laws against the KKK in Tennessee after the organization had been dormant for many years. He went on to describe the Justice Department's case as "streamlined," and noted that, "If this prosecutor can prove the facts as alleged, I can't see how there would not be a conviction."
# # #
The entire story, by Reuters reporter Hasan Kanu, can be found here.
# # #