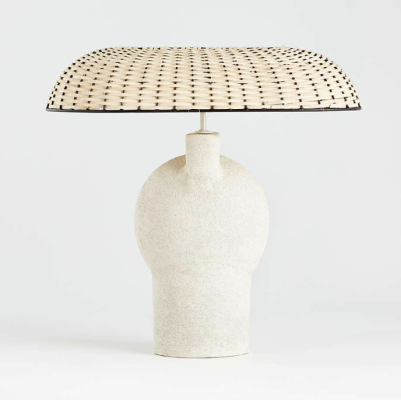 The United States Consumer Product Safety Commission recently shed some interesting light on these Crate & Barrel table lamps ....
# # #

Name of Product:
Avena Mini Table Lamps

Hazard:
A loose electrical cord connection in the lamps can pose a fire hazard.
Remedy:
Refund: Consumers should immediately stop using the recalled Avena Mini Table Lamp and contact Crate & Barrel for instructions on how to receive a full refund. Crate & Barrel is contacting all known purchasers directly.

Recall Date:
August 03, 2023

Units:
About 600
Consumer Contact:
Website: http://www.crateandbarrel.com/customer-service/product-recalls
Phone: (800) 967-6696
# # #
Best to table these table lamps, as soon as possible.