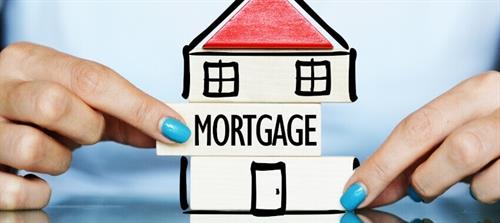 WILL THIS TREND KILL THE REAL-ESTATE MARKET?
In January 2023, homebuyers experienced a rush of optimism in the face of decreasing mortgage rates, signaling potential affordability for the purchase of a home. That month, mortgage rates dwindled to 6.2%, and applications rose by 28%.
But according to the Mortgage Bankers Association, that trend was "transitory," as mortgage rates increased to 6.65%, (three percentage points higher over the year), and applications decreased to a meager 6% -- a 44% decrease from the year prior.
Yet, in the wake of Silicon Valley Bank's historic collapse, mortgage rates dipped, and hit a five-week low. While inciting another spurt of excitement for homebuyers, that, too, will likely be short-lived.
Following the Federal Reserve's March 2023 meeting, Jerome Powell suggested "tighter credit conditions" will ensue from the recent banking downfall, which will hopefully stabilize inflation sooner than expected. On Wednesday, March 22, 2023, mortgage rates creeped up to 6.92%.
In Powell's statement, he observed, "We believe, however, that events in the banking system over the past two weeks are likely to result in tighter credit conditions for households and businesses, which would in turn affect economic outcomes .… As a result, we no longer state that we anticipate that ongoing rate increases will be appropriate to quell inflation; instead, we now anticipate that some additional policy firming may be appropriate."
While many first-time homebuyers appear to be spooked by rising rates, repeat homebuyers are also hesitant to re-enter the market. It's hoped that home prices will decline if elevated mortgage rates persist, as limited buyers are willing -- or able -- to compete in an environment when "all cash" deals are becoming more commonplace.
Stay tuned as this market trend continues to unfold .…Or should we say, "folds up?"
# # #
SOURCES
For Chair Jerome Powell's full statement, visit: https://www.federalreserve.gov/mediacenter/files/FOMCpresconf20230322.pdf.
https://www.usatoday.com/story/money/personalfinance/real-estate/2023/03/07/real-estate-housing-market-mortgage-rates-crimp-affordability/11411155002/