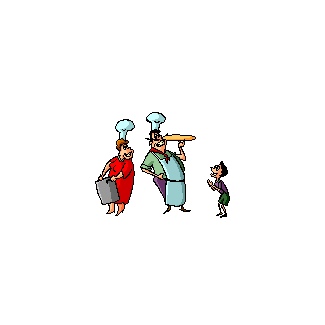 FIRED DISABLED EMPLOYEE BEFORE HE EVEN STARTED WORK
In a press release, dated March 15, 2023, the U.S. Equal Employment Opportunity Commission (EEOC) announced the filing of a civil lawsuit against Kentucky-based Papa John's Pizza for denying an employee's request to have his service dog on site (away from customers and food prep activities).
M.B., who is legally blind and relies on his service animal, was hired by the chain's Athens, Georgia restaurant location, but couldn't start until his service-dog request was approved. But rather than grant the accommodation, M.B. was fired before he could even begin work.
Because it concluded that such conduct was violative of Americans with Disabilities Act of 1990, the EEOC filed suit (Civil Action No. 3:23-CV-00030-TES) in the United States District Court for the Middle District of Georgia, Athens Division, seeking back pay, reinstatement or front pay, compensatory and punitive damages, together with injunctive relief preventing future discrimination.
In a written statement Marcus G. Keegan, regional attorney for the EEOC's Atlanta District Office, noted, "The ADA prohibits employers from terminating employees because of a disability and denying them equal employment opportunities …. The ADA protects employees seeking reasonable accommodations involving service animals. Employers must evaluate such requests on their individual merits. They may not, as Papa John's has done, reject such requests based on vague and unspecified 'health and safety' concerns."
Papa John's may end up kneading a lot of dough here ….
# # #
SOURCE