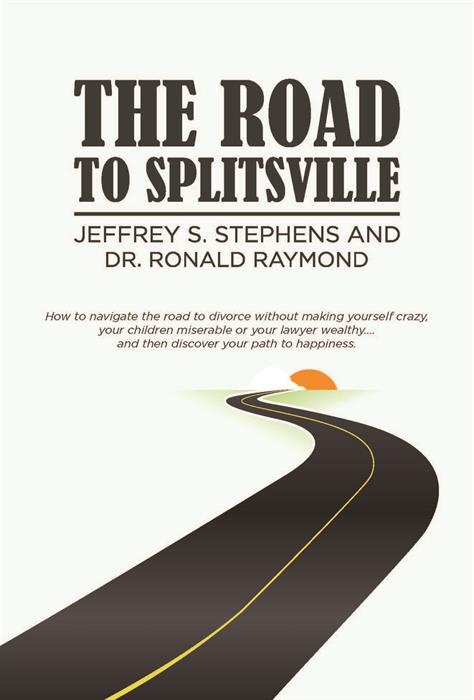 A LOOK AT THE COMPLEXITIES AND INEFFICIENCIES OF DIVORCE
According to the available stats, almost 50 percent of all marriages here in the United States end in separation or divorce. And, interestingly, the second (or third) time isn't a charm. Studies show that the more times people are married, the greater the likelihood their relationship will end in failure – with researchers noting that 60 percent of all second marriages, and 73 percent of all third marriages, result in divorce.
Since we're not in the business of doling out relationship counseling or advice, we had a virtual sit-down with two experts in the area: Jeffrey Stephens, an attorney, and psychologist Dr. Ronald Raymond, who have just released a new book, The Road to Splitsville, which is designed to help readers navigate both the legal and emotional aspects of "The Big 'D,'" without driving themselves or their loved ones (like their children) mad, or making their lawyers filthy rich.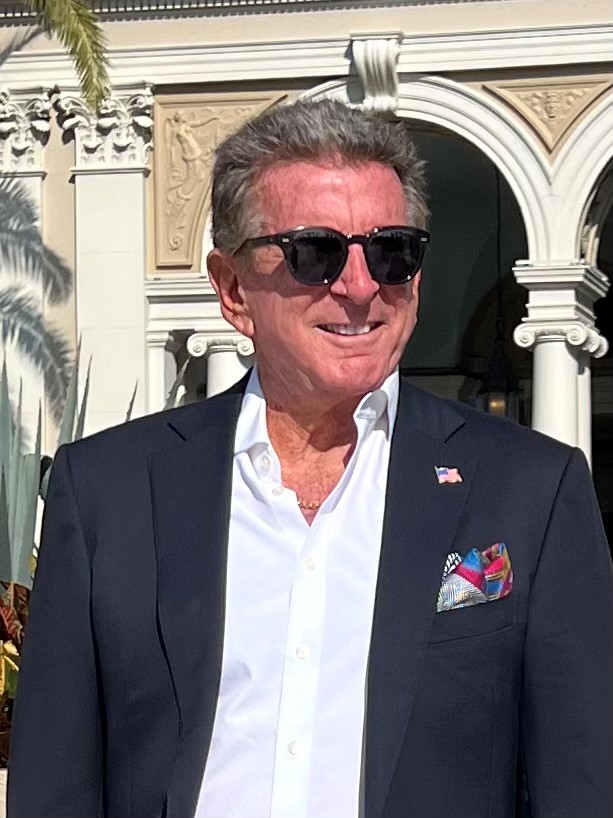 A truly dynamic duo when it comes to the subject matter, Jeffrey and Ron's collaboration has resulted in a highly interactive, self-help divorce manual. Filled with pragmatic questionnaires, and a litany of entertaining and informative vignettes, The Road to Splitsville forces the reader to look inward and face the hard facts and truths. "You have to dig deep if you want to read this book," Jeffrey warned. And with over 100 years of combined experience in their respective fields of endeavor, they've seen it all when it comes to the ending of marital relationships.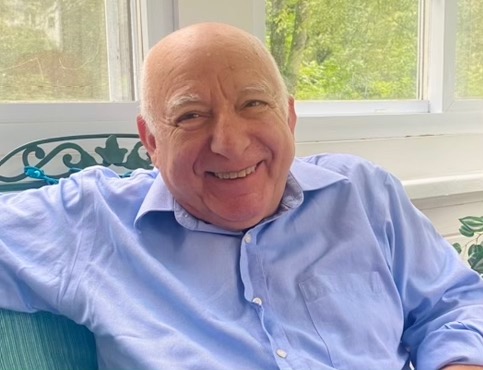 ​If you're in an untenable situation and must call it quits, where do Jeffrey and Ron suggest you start? Well, from the psychological side, Ron notes that when one embarks on the separation path, an important thing to do is to remind yourself why you got into the relationship in the first place, and how you ended up where you are. In other words, confronting and understanding the "why" can provide clarity, and guidance, particularly as things get emotionally charged and as the underlying legal procedures get a bit complicated. "Getting divorced and being divorced are a process, and you don't automatically jump from A to B," Ron observed. "And it's important to realize that you don't necessarily get to dismiss that other person when it's all over, either." If you have kids, you'll need to figure out a way to interact and communicate at future family functions and life events -- such as weddings, holidays, birthday celebrations and school events.
During our meeting, Jeffrey offered up some candid views about the failure of the underlying judicial process. "The legal system, when it comes to handling divorces in this country, is broken," he said. "It's foolish to treat divorces like any other lawsuit, because it's not like a business transaction." He's of the opinion that all the unnecessary legal maneuvering and motion practice are designed to run up legal fees and costs. And that, he says, is a major part of the problem. And when you have a spouse who's holding a grudge, the litigation landmines -- and fees incurred -- can be quite significant. "I know within the first hour of meeting with a client what that entire divorce process is going to be like." Jeffrey added. And it's important that the parties keep things in perspective from the very beginning, because the longer the process drags on, the more emotionally draining, unpleasant, and costly, the entire experience will be.
As for a solution, Jeffrey suggests that judges should be empowered to play a larger role in these cases and that they should be permitted to act more as arbitrators, with the discretion to limit disclosure (like denying requests for unnecessary depositions), and to expedite the process by giving attorneys tighter timelines to submit all pertinent materials (like financial data, health info, and other required documentation); changes which would greatly accelerate the pertinent time-frames and likely result in less contentious and acrimonious outcomes.
So why this massive uptick in divorces? Well Jeffrey and Ron attribute the phenomenon to job opportunities which require partners to be more mobile and away from their families for protracted periods, and those absences present opportunities for people to "stray" – and makes them susceptible to infidelity, drug and/or alcohol abuse, and exposes them to other vices that can put a major strain on a marriage. "We're living in a much more disposable society," Ron said. The nuclear family unit has disintegrated, especially in lower income neighborhoods, and the decreasing importance of religion has caused many more couples to just "pull the plug" whenever a problem arises. He added, "People aren't willing to do the work anymore, even though there are a lot of marriages that are salvageable."
Jeffrey and Ron, who are both happily married to their respective partners, still believe in long-term relationships, and stress that even if a match ultimately doesn't work out, you can still live an incredibly happy, post-divorce existence, with Ron concluding that, "The past doesn't have to portend the future … and you can always take something positive from past experiences and use it to learn and grow."
And that reminded us of a quote from internationally acclaimed poet, and author, Nikki Giovanni, who aptly observed, "Mistakes are a fact of life. It is the response to error that counts." 
So rather than add them up, why not make them count?  It could alter the course of your destiny ... for the better.
# # #
In addition to being a successful attorney in private practice, Jeffrey Stephens is the author of several novels, including the Pencraft First Place Award winning novel, Fool's Errand and his latest award winning thriller, The Handler. You can find him online here: www.jeffreystephens.com.
Dr. Ronald Raymond is a clinical and neuropsychologist and has taught at several universities. He also served as the Director of Psychology at Silver Hill Hospital, one of the nation's most prestigious psychiatric hospitals, and has written multiple books and novels, including Ring of Destiny, and The Four Essential Ingredients for Effective Parenting.
You can find more information about their latest book here: https://theroadtosplitsville.com/
#
#
#
#

#
_______________________________________
DISCLAIMER: THE VIEWS EXPRESSED HEREIN ARE PROVIDED FOR INFORMATIONAL AND EDUCATIONAL PURPOSES ONLY AND ARE EXCLUSIVE TO THOSE INDIVIDUALS EXPRESSLY IDENTIFIED OR FEATURED IN THIS POST (AND ARE NOT SHARED BY THE PUBLISHER OF THIS WEBSITE).
THIS POST DOES NOT CONSTITUTE AN ENDORSEMENT OF ANY PERSON, PRODUCT OR SERVICE DESCRIBED HEREIN.
READERS ARE STRONGLY ADVISED TO CONFER WITH A LAWYER, ACCOUNTANT AND/OR OTHER APPROPRIATE PROFESSIONAL, BEFORE TAKING ANY ACTION OR MAKING ANY RELATIONSHIP-RELATED DECISIONS.