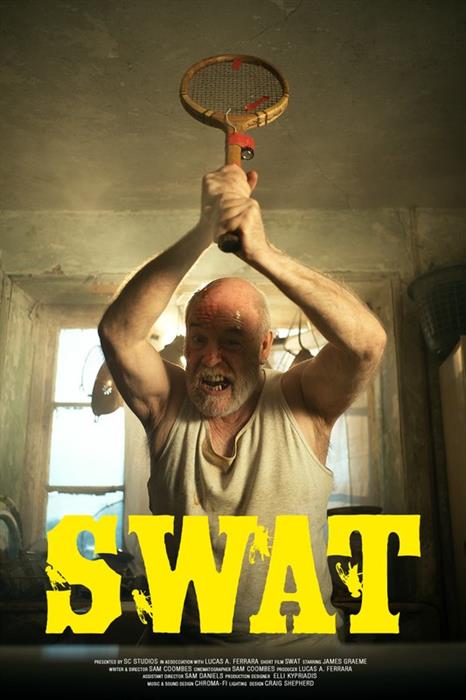 The annual POPPY JASPER INTERNATIONAL FILM FESTIVAL is produced by volunteers, with the support of Poppy Jasper, Inc., a 501(c)(3) nonprofit organization. Promoting inclusion, championing diversity, and empowering all people, the organization seeks to "change the way we see each other through film."
▫️
This year's event, set in the historic downtown districts of Morgan Hill and Gilroy, California, will be held from April 12–19, 2023. And, among the offerings, you'll find SWAT — a new comedy written and directed by Sam Coombes.
▫️
In this film, we witness a mature gentleman going to considerable lengths to kill a pesky fly. And as Sam puts it, it's "an explosive territorial brawl between man and beast …. But who will be victorious?"
▫️
To find out more, visit: https://pjiff.org/
▫️
Of course, we extend our thanks not only to everyone at PJIFF, but to our star, James Graeme, and to our crew for their efforts here:
▫️
CAST
James Graeme @jimgraeme
▫️
CREW
Writer/Director/DOP: Sam Coombes @samcoombesdp
A.D.: Sam Daniels @samuel.jdaniels
Music: @chroma_fi
Colourist: Hannah Squires @hansquires
Prod Design: Elli Kypriadis @ellikypriadis
Ass't Design: Ruby Eliza Taylor
Set Ass't: Mckenzie Slomp @mayvnblog
Lighting: Craig Shepherd @vanshepsnaps
Location: Fernhill Farm @fernhillfarm1
Makeup: Alana Ashley @alanamua
▫️
Now don't be a fly on the wall. Come pop in and take a SWAT!
.
.
 
# # #
To view a list of Lucas's other projects, click here: https://www.imdb.com/name/nm11739610/
# # #
#lucasaferrara @samcoombesdp @swatshort #fly #flies #pests #comedy #comedies #movie #movies #film #films #flyswatter #indiefilm #indiefilms #filmmaking #producer #filmmaker #filmmakers #director #directors #shortfilm #shortfilms #independentfilm #short #shorts #independentfilms #directing #filmfestival #festival