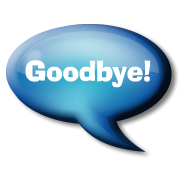 NATIONAL BIG BOX RETAILER FILES FOR PROTECTION FROM CREDITORS
Bed Bath & Beyond -- the beleaguered home goods purveyor -- filed for Chapter 11 bankruptcy on April 23, 2023, marking the likely end of the company's 52-year legacy.
On the filing date, Sue Grove, the company's President and CEO, stated, "[w]e deeply appreciate our associates, customers, partners, and the communities we serve, and we remain steadfastly determined to serve them throughout this process. We will continue working diligently to maximize value for the benefit of all stakeholders." The company intends to accept returns and exchanges until May 24, and will keep the Welcome Rewards program running through May 15. After April 26, coupons are no longer being accepted, and gift cards will cede use on May 8.
Over the past few years, Bed Bath & Beyond has been saddled with financial turmoil. In 2022,  shares dropped precipitously, and its top executives departed. By November, its debts outweighed its assets by almost a billion dollars. In 2023, the company started off the year with a sequence of layoffs and store closures, with shares plummeting to $2. In February, a stock offering was proposed, in hopes that it could infuse $1 billion into its operations, but that effort failed to raise enough cash to stave off the eventual filing.
The fall of this business model underscores the ongoing shift towards e-commerce (like Amazon), and away from traditional brick-and-mortar retailers, despite the former's deep roots in American culture – (think: Sears and Lord & Taylor).
While it remains hopeful that it will secure a buyer of its assets and intellectual property, there may be little hope for a beyond for Bed Bath & Beyond.
# # #
SOURCE MATERIALS
https://gothamist.com/news/bed-bath-and-beyond-shutting-down-what-it-means-for-nyc-nj-shoppers
https://www.today.com/news/news/bed-bath-beyond-closing-sales-rcna81041
https://www.cnbc.com/2023/02/07/bed-bath-beyond-funding-bankruptcy-worries.html
https://www.cnbc.com/2023/04/24/bed-bath-beyond-says-it-can-pull-off-a-sale.html