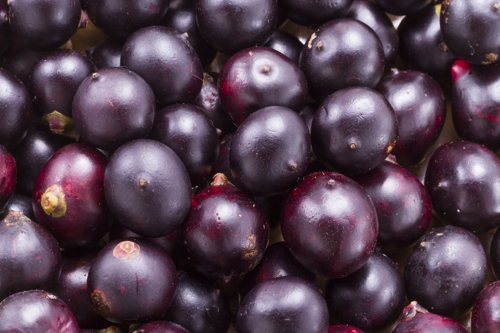 Starbucks Refresher Line Needs Refreshing
On August 5th, Joan Kominis filed a class-action complaint against Starbucks, in a New York federal court, alleging that the company violated New York's General Business Law, was guilty of a "breach of an express warranty," "unjust enrichment," and, "breach of an implied warranty."
Starbucks offers a "Refresher" line of beverages with names such as "Mango Dragonfruit Lemonade," "Pineapple Passionfruit," and "Strawberry Acai Lemonade." Kominis purchased a Strawberry Acai Lemonade Refresher believing that the product contained acai, and claims that she wouldn't have purchased the product had she known that there wasn't any acai in the drink. She argues that Starbucks engages in false and misleading advertising for the Refresher product line, as the beverages are marketed with the name of specific fruits, but do not actually contain any of the associated juices. (Apparently, Starbucks does not disclose that the drinks are missing the promised ingredients, the latter of which are central to the product's identity, according to Kominis.)
It is alleged that the drinks are made with water, grape juice concentrate. and sugar, which are cheaper ingredients and not what customers are expecting. The difference is also significant because the promised fruits offer various health benefits -- with mango containing magnesium and potassium, passionfruit containing Vitamins A & C, and acai reportedly improving cognitive function -- while grape juice concentrate, however, is less nutritious and often used as a filler in juice products.
Kominis is looking to represent a class of New Yorkers who have purchased any of the Refresher drinks, which she believes would include hundreds of thousands of consumers.
While there have been other false-advertising lawsuits brought against the company, to date, none have been successful.
Now that was berry interesting ....
# # #
SOURCES:
Joan Kominis v. Starbucks Corp., case number 1:22-cv-06673, in the U.S. District Court for the Southern District of New York.
https://www.law360.com/newyork/articles/1518807/starbucks-fruit-drink-buyer-s-suit-asks-where-s-the-fruit-?nl_pk=3451d0b3-99f9-4eb8-a1f2-c671a09a4ea0&utm_source=newsletter&utm_medium=email&utm_campaign=newyork&utm_content=2022-08-08 (subscription required)