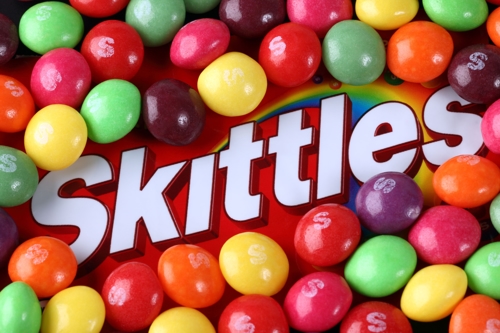 Is This Candy Toxic?
Mars Inc. is facing another class-action lawsuit, this time in Illinois federal court, and it involves their popular fruit-flavored candy, known as "Skittles."
Illinois resident, William Mignin III, filed the complaint on August 11th, claiming that the company had been aware (for several years) of the purported health problems that titanium dioxide (TiO2) poses. And even though, in February of 2016, the company announced in that it intended to phase out TiO2, it continued to sell its products with that substance. (While the packaging mentions the ingredient in "miniscule" text, it fails to disclose the genotoxicity – the ability of chemicals to change DNA and its supposed ability to build up in the intestinal tract.)
It's also alleged that the company failed to notify customers that its products were unsafe and contained heightened levels of TiO2.  By way of example, the European Food Safety Authority issued a report in May 2021 that found TiO2 to be unsafe for human consumption, yet Mars supposedly did nothing in response to that. (Mignin has also alleged violations of Illinois' Consumer Fraud, Deceptive Business Practices Act, Uniform Deceptive Trade Practices Act, common-law claims of fraud, unjust enrichment, and breaches of warranties.)
This lawsuit trails another proposed class action regarding TiO2 content in Skittles, filed last month in California. Mignin will seek to certify a nationwide class of Skittles consumers and an Illinois subclass.
In response, Mars released a statement explaining that the disputed substance is a commonly used food colorant, approved by the U.S. Food and Drug Administration for up to 1% of the total food weight, and that the company fully complies with the governing requisites.
Now skedaddle!
# # #
SOURCES:
View a copy of the complaint here: Mignin v. Mars Inc., case number 1:22-cv-04243, is in the U.S. District Court for the Northern District of Illinois.
News story: https://www.law360.com/articles/1520707/mars-hit-with-another-suit-alleging-toxins-in-skittles  (subscription required)
https://www.law360.com/cases/62f566fe6f094402e1a96fe8 (subscription required)