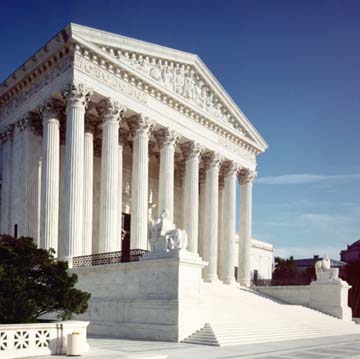 CONSTITUTIONAL VIOLATIONS ALLEGED
Back in June, New York State Supreme Court Justice Lynn Kotler ruled that Yeshiva University's rejection of an LGBTQ student club violated the New York City Human Right's Law, but the school's push-back continues. Even though it's located in New York -- one of the most progressive cities in the country -- Yeshiva has asked the United States Supreme Court to block an injunction requiring the school to accept the student club.
The dispute began back in February of 2019, when students requested recognition of their LGBTQ club. After repeated rejection, four students and the "Pride Alliance" sued Yeshiva, its president, and the vice provost of student affairs, in April of 2021.
The school noted that the club's acceptance would be inconsistent with its religious values. Nevertheless, the state's appellate court refused to block the permanent injunction. Counsel for the institution argued that the First Amendment's free exercise of religious rights were being ignored and that the university's religious mission and reputation would be tarnished by the lengthy litigation and its subjection to the NYCHRL prohibitions.
The emergency application was filed with United State Supreme Court Justice Sonia Sotomayor who may rule on the application or refer it to the full bench.
# # #
Source: YU PRIDE ALLIANCE COMPLAINT
JUSTICE KOTLER'S DECISION/ORDER FINDING DISCRIMINATION