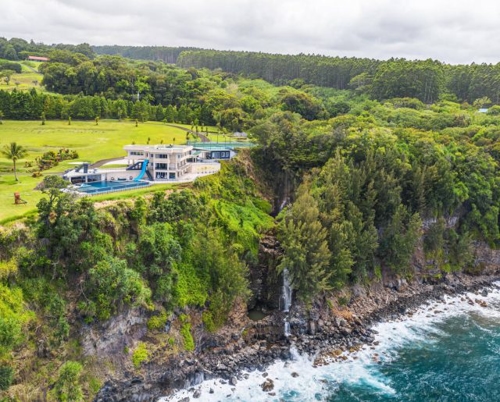 Luxurious Hawaiian Estate Sold at Auction
Are you a fan of reality TV dating shows showcasing promiscuous "Gen Z's" frolicking around some extravagant property situated in the middle of paradise?
Well then, you just missed out on an Hawaiian compound which was was recently auctioned off. (This is the very same property that has served as a tropical hot-spot for an array of celebrities, including the incomparable Justin Bieber.)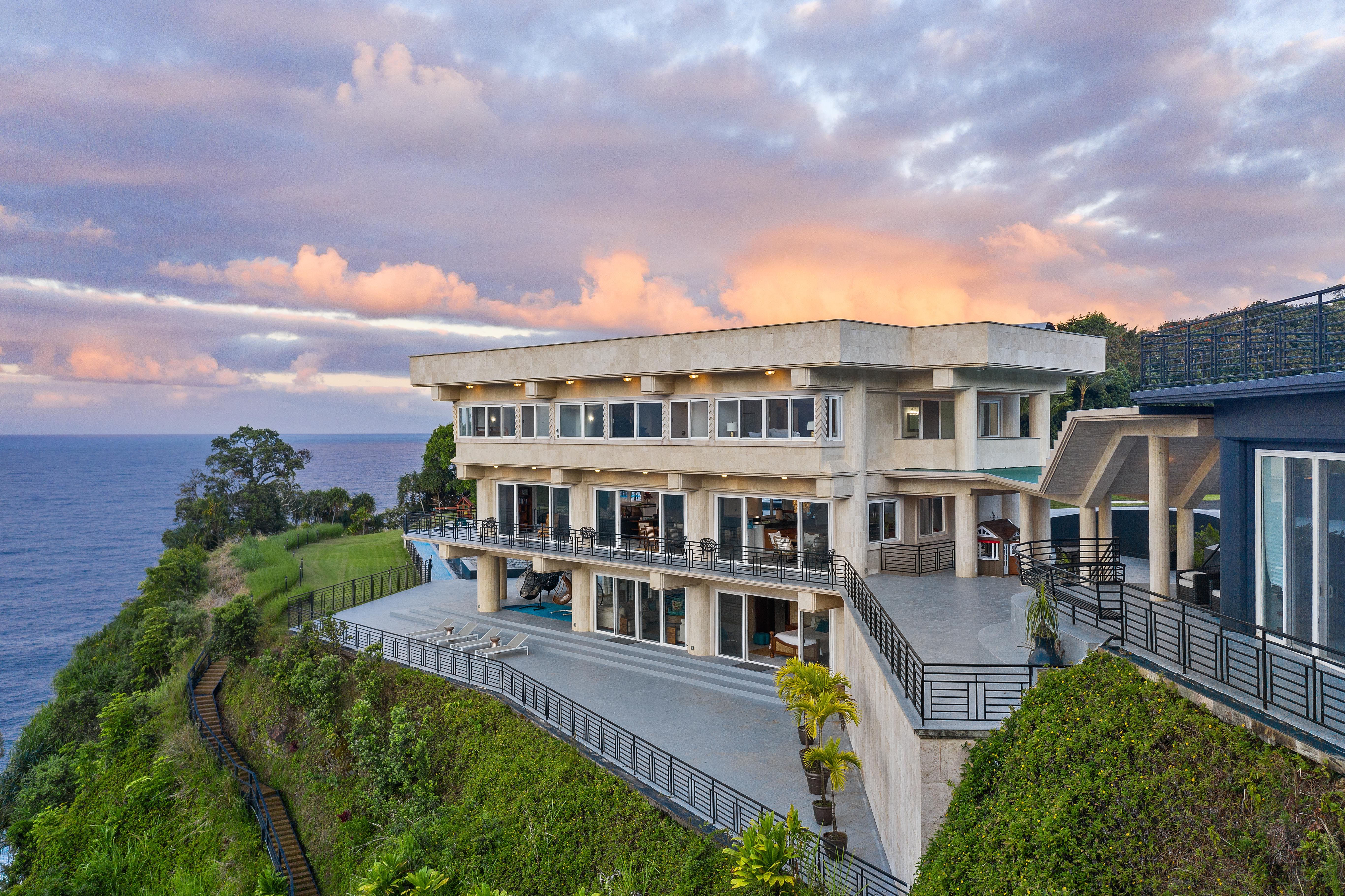 Parked on over nine acres of land on Hawaii's northeastern coast, Waterfalling Estate is one of the most celebrated homes on the "Big Island," boasting 240-foot waterfalls, a 450-person sports stadium, a nine-hole golf course, a tennis court, an aquatic center, and some of the best views of the ocean in the state.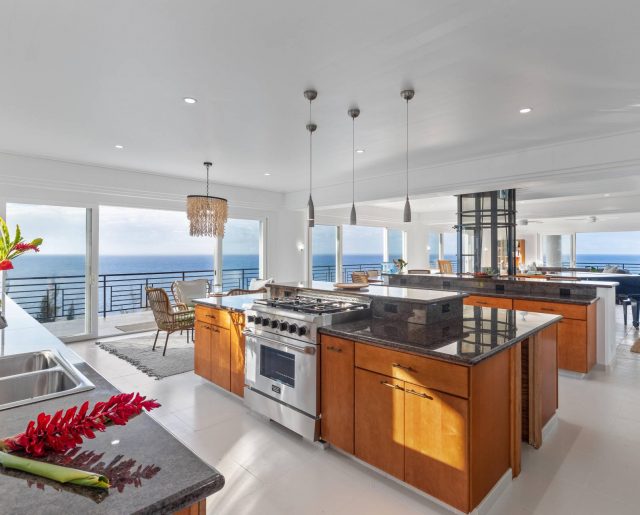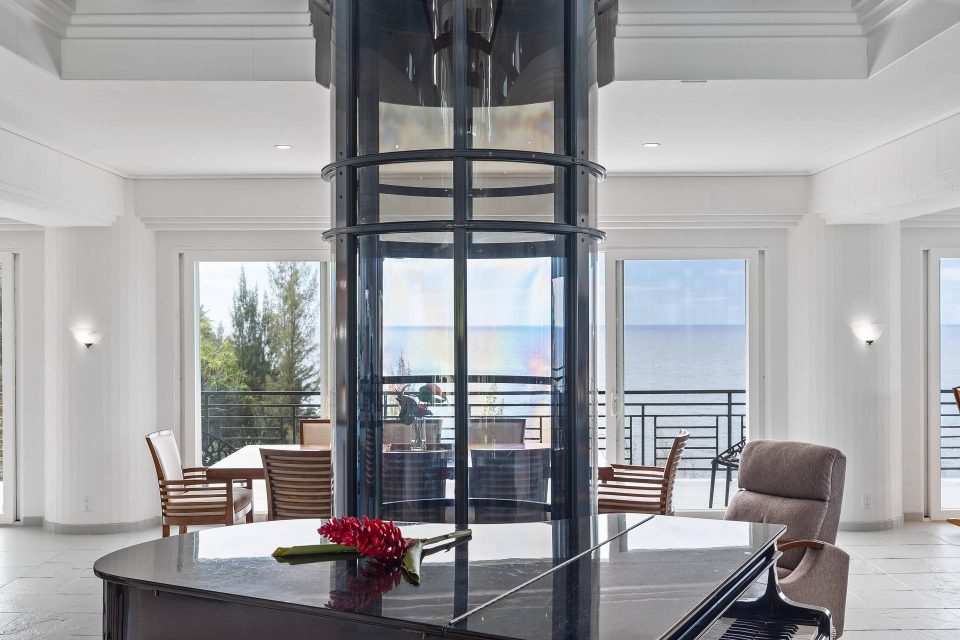 Situated between the Hamakua coastline and the jungle, the home offers five bedrooms, ten bathrooms, and two master suites with wrap-around balconies on the third floor. The main living area, including the chef's kitchen and dining area, sports a spectacular waterfall and ocean view as well. In addition to the two guest suites on water level, there is also a game room, media area, whirlpools, saunas, showers, and an outdoor kitchen and dining area.
The impressive pool has a two-story water slide, and abuts the aquatic center which comes equipped with everything you need for swimmers and divers of all ages.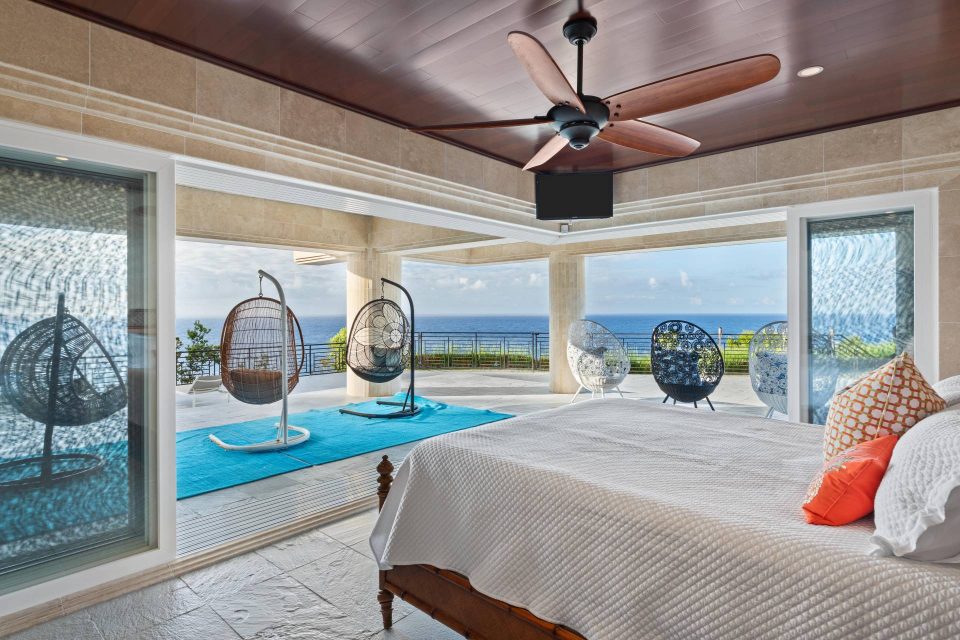 Guests can stay in a one-bedroom guest house, have access to the helipad, and enjoy the full dining and outdoor bar area. The 7,000-plus-square foot mansion also has a 4-car garage.
In 2016, Justin Bieber rented the secluded estate for two weeks at $10,000 per night for his entourage, including six skimpy bikini models. It also was an ideal location for MTV's Love Island and Ex on the Beach, as well as HGTV's Ultimate House Hunt.
Located a few miles north of Hilo, if you find yourself blessed with the good fortune to afford a stay at this lavish abode, you can choose from stunning beaches like Lauphoehoe, Waikiki, and Waipi'o to obtain the perfect sun-kissed tan (certain to turn your peers pea-green with envy).
Or if you prefer the scenic side of things, hiking in the Hilo Forest Preserves or Akaka Falls State Park, zip lining over KoleKole Falls, exploring Volcano National Park, and an array of other adventures will definitely put you in sync with nature.
And for fun the whole family can enjoy, the island is home to world-class fishing, whale watching, farmer's markets, and unforgettable sunsets. And for just $100 dollars, a 50-minute plane ride to Honolulu offers even more adventure.
Sothebys Concierge Auctions brought the property to auction on September 7th-9th at $9.95 million, with a $5.75 million reserve. A sale is pending with a lucky buyer, and the price will be disclosed once the transaction is consummated.
# # #
SOURCE MATERIALS:
https://toptenrealestatedeals.com/weekly-ten-best-home-deals/home/hawaiis-waterfall-home-justin-biebers-vacation-place
Photos: Courtesy of Sotheby's Concierge Auction
https://www.dropbox.com/sh/5b2g598gusncocc/AABbxia4HGJyGlFBdFLkg_Dja?dl=0