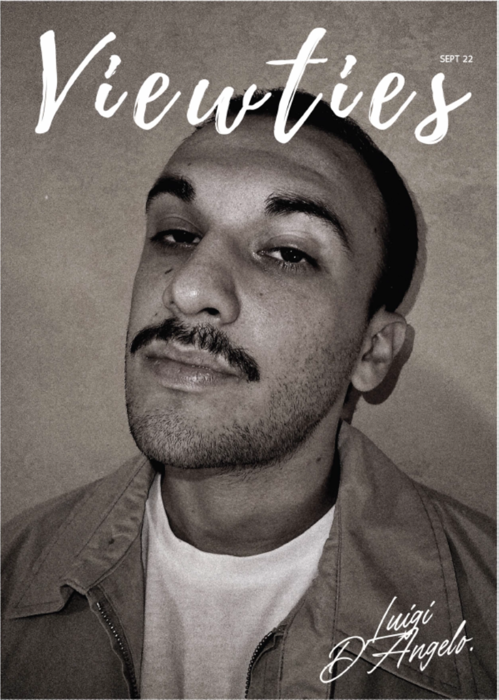 Established in 2020, VIEWTIES -- a digital publication founded by Vanesa Miraglia – celebrates the arts and offers exclusive interviews with creatives from across the globe. In September, the e-magazine featured an interview with 22-year-old Italian writer and director, Luigi D'Angelo.
A lover of all-things cinema (since the age of 16), in just a few short years, Luigi is already responsible for two award-winning films, "Arthur Hotel," and, "The Other Half," which were produced in association with yours truly.
In an effort to ascertain what motivates and inspires this young filmmaker, Vanesa posed some probing questions, including this one: "V: You aim to leave the audience emotionally full with your stories. Why is that?"
Luigi responded, "I am not one of those filmmakers who aims to convey a 'message' to the audience. I believe that stories should be told, that's all. People can completely empathize or take what they want from [them]. This is the beauty of cinema: an outlet that gives you the opportunity to be closer to yourself and others. Cinema is freedom, expression, and vision. Imagine the viewer as a container of emotions, as a limited space and not an infinite one: my goal is to fill that container to the maximum …. This is also what I expect from the films I watch, and it helps me in selecting films that leave me with something important. For me, to be good at this is to be a great artist. There is no greater satisfaction than being able to leave something behind for those who watch your films."
You can read more of this interview by downloading the publication FREE of charge, here: VIEWTIES
Behold, firsthand, as Vanesa ties Luigi's views down ….
# # #
To view a list of some of Lucas's other projects, click here: https://www.imdb.com/name/nm11739610/.
# # #

#lucasaferrara #interview #interviews #profile #writers #profiles #director #directing #writer #directors #film #films #movie #movies #moviemaking #moviemaker #moviemakers #creative #creatives #art #arts #shortfilm #screenwriter #screenplay