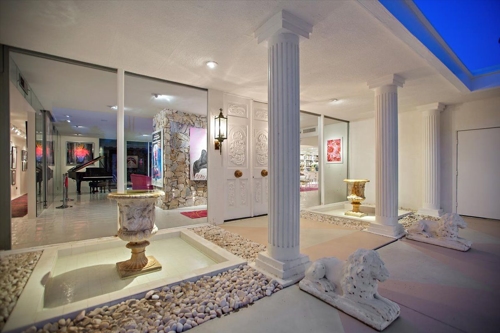 Palm Spring Home 'Marx' All the Boxes
House hunting in Palm Springs? If so, the uniqueness of its listings never seem to disappoint. Take the "Villa de Leone," for example. Originally constructed in 1962, for the son of Gummo Marx (a member of the famed vaudeville act, known as the "Marx Brothers"), this home has been converted into a "museum-like gallery," featuring Hollywood artifacts, pop art, and an ode to 20th century entertainment. So, it's no wonder, the 4,300 square foot abode was voted a "fan favorite" during the Palm Springs Modernism Week.
Upon entering via large, wood-carved double entry doors, visitors are immediately greeted by two parallel water fountains leading you to the in-ground pool and outside dining area. The well-manicured grounds are sprinkled with original Roman pillars which complement the backdrop of the stunning California Hills.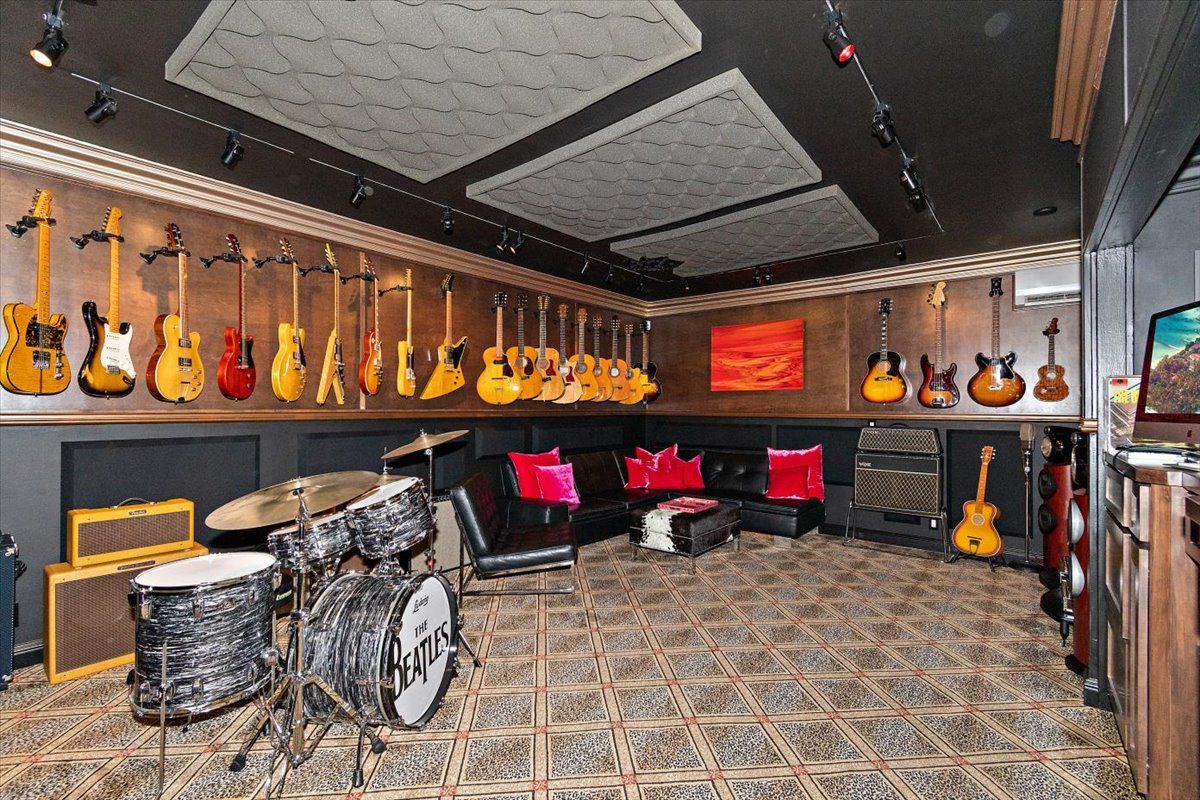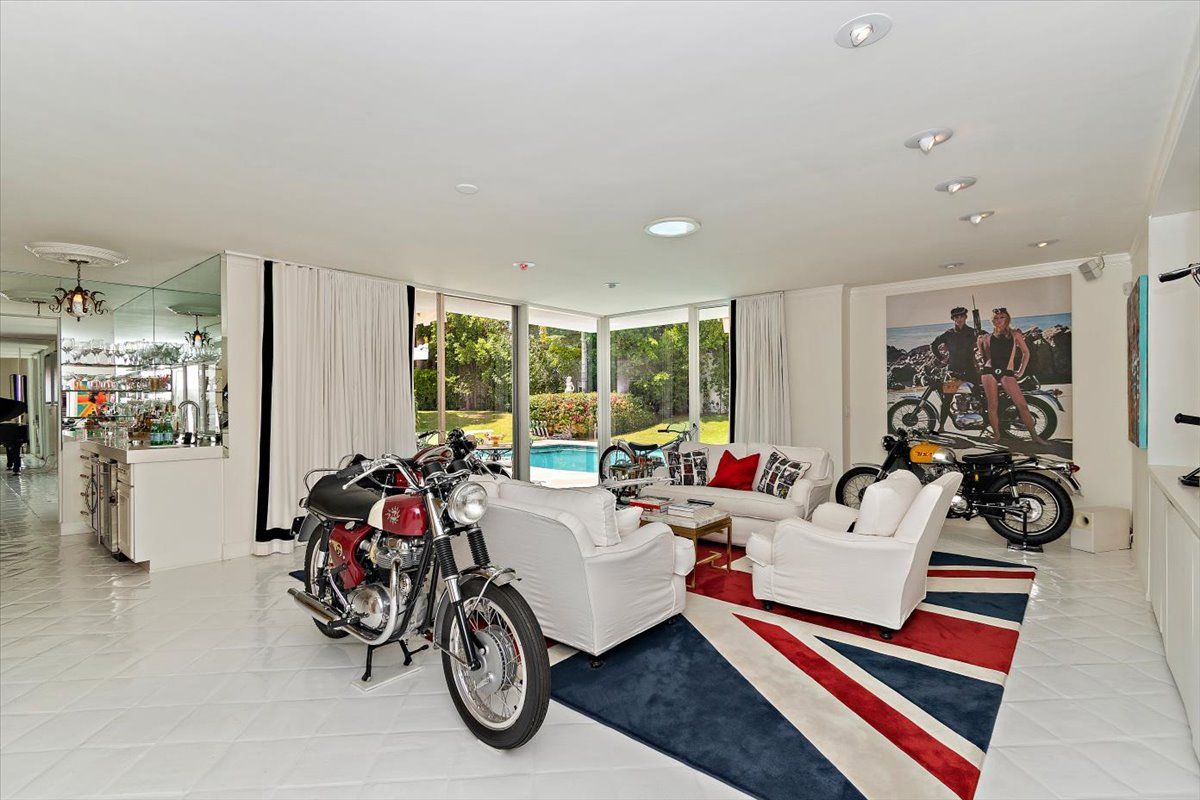 Strolling through the interior, you'll come across a music room displaying a Beatles drum set, numerous classic guitars, and fabric sound-proof paneling for those late-night jam sessions. The British Room has Pop Art, and a collection of vintage racing motorcycles situated atop of a Union Jack carpet. Museum-quality lighting can be found throughout the home, accentuating the wide range of art pieces decorating the walls.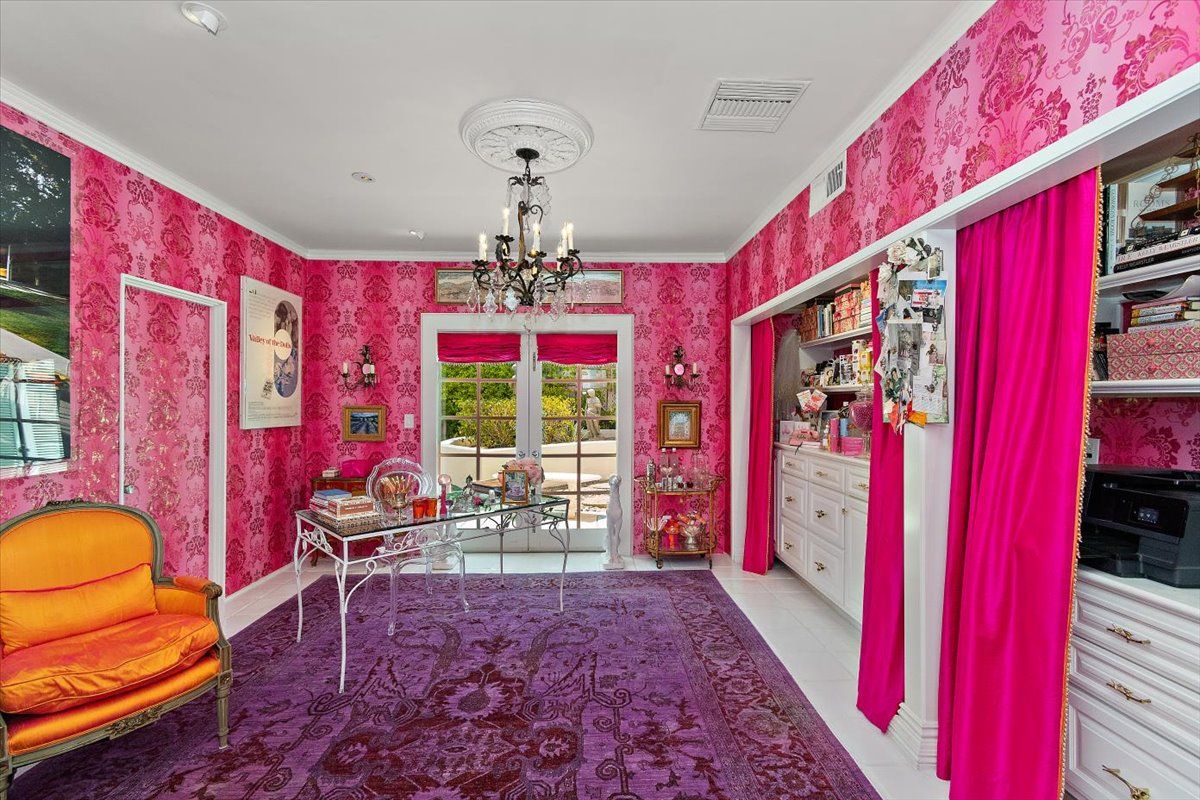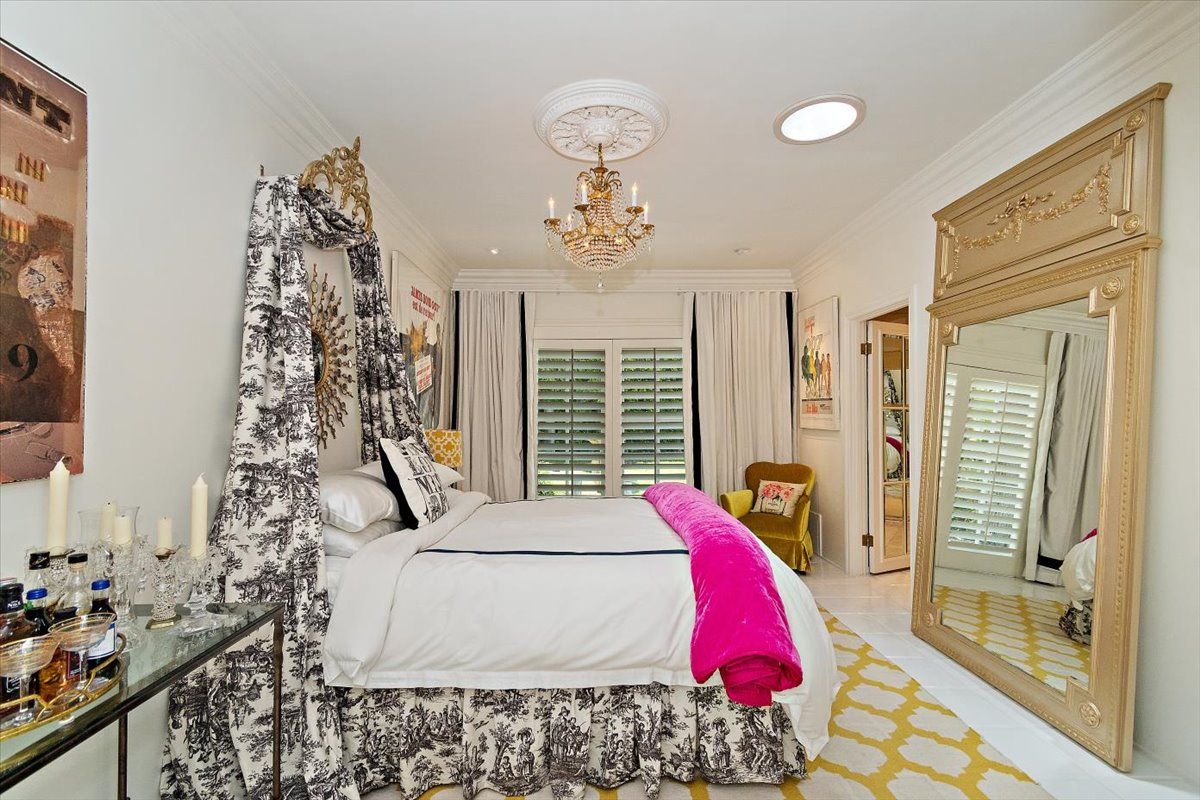 The spacious dining room has a concave dome ceiling with a vintage chandelier as the centerpiece, and the master bedroom sports floor-to-ceiling views of the pool area, with the en-suite bathroom featuring a large bath and shower area, and dual vanities. The pink carpets, couches, and elegant wallpaper add to the "je ne sais quoi" of this amazing residence.
The current homeowners are Karen Haines, interior decorator and founder and CEO of Spa Girls Cocktails, and her husband, Chris Haines, from Chris Haines Motorcycle Adventure Company. And with the amount of Pop culture and Hollywood history packed into this place, they are hoping to sell the property to someone who will continue the home's museum-like traditions.
If you've got the coin, Palm Springs is currently one of the most desirable areas in SoCal. With numerous golf courses, boutique shops, spas, and restaurants soaking in the town's perpetual clement weather, together with the world's most impressive display of mid-century-style architecture; and its close proximity to Phoenix, Vegas, and L.A., you'll never run out of things to do here.
It's no wonder Palm Springs has been the home to many A-listers over the decades, including Bob Hope, Frank Sinatra, Dinah Shore, Dean Martin, Bing Crosby, Kirk Douglas and Leonardo DiCaprio.
Located in the Old Las Palmas celebrity neighborhood, Villa de Leone is currently on the market for $4.8 million. John Campbell from Keller Williams in Rancho Mirage, California currently hold the listing.
# # #
Source: https://toptenrealestatedeals.com/weekly-ten-best-home-deals/home/voted-palm-springs-fan-fave-home-from-spa-girls-cocktails-founder
Photos: Courtesy of Keller Williams
https://www.dropbox.com/scl/fo/y46z5xzvd2hueah2405id/h?dl=0&rlkey=burgb45feamkk69dtqpxzokml