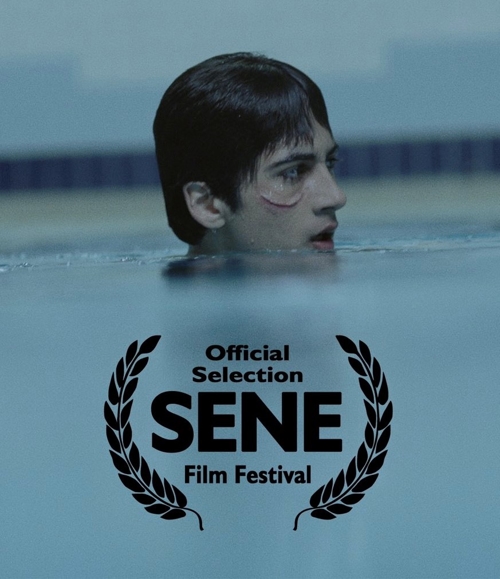 The Southeast New England (SENE) Film Festival is considered one of New England's premier festivals, for independent cinema, and has repeatedly ranked among the "Top 50." Earlier this year, SENE was listed as being among the "Top 20" greatest festivals for first-time moviemakers.
Based in Rhode Island, and produced by Southeast New England Film, Music and Arts, all donations go directly to the festival's programs, and are used to support the work of filmmakers, musicians, and artists.
We are honored that FIND THE LIGHT, written and directed by Forbes "30 Under 30" Honoree, Abdullah Khan, and starring GEORGE MACKAY, CRAIG MCGINLAY, and introducing JAYSOL DOY, will be screening at SENE (Cranston, RI), from October 13-15, 2022.
For additional information, visit: https://www.senefest.com/
▫️
Our thanks to the festival's organizers and programmers, and to our cast and crew, for this momentous accomplishment. (Their IG tags follow.)
▫️
Written, produced & directed by: @abs1999k @rosebudfilmsuk
in association with @lucasaferrara
EP: @cameronkroghstone
AP: @motionhead
Starring: #georgemackay @jaysoldoy @rhys_mcgowan3 @craigmcginlay @seemabowri @amerjitdeu @keenanmunn @spencerallum1997 @_harryjmiller_ @fin.vl @bengonzalesmt @sarahlilymua @lukanotwithac @_kyletaylor06_ @justjuwayriyya
Prod. Design: @miko_y_wasowski
Costume Design: @hollycauser
DOP: @arrangreen
Hair & MU: @syfermakeup
Prep: @_sophiagm
Location Mgr: @marialuztremsal
Edit: Ruda Santos @carlyevabrown
Sound Design/Re-Record: @tonemanufacture
Music: @hollieboohiya
Colourist: @fszulc_colour @nomadeditco
Visual EFX: @harrybinstead
Storyboard: @lottie_b__
1st AD: @matteostrobelt @top_tarasin
Crowd AD: @joshsales4
Script Supv: @merrynrae
Prod. Mgr: @srjeram
Set Dresser: @adamjameshowe
Trinity: @james.poole___
Underwater Op: @zacmacaulay
Focus: @sphynxfilms_
Gaffers: Federico Belloli @shotbymather
Spark: @mackenziestretch
2nd ACs: James Tilyard, Osman Tekdemir
Camera Package: @arri @arri_rental
Casting: @sydneyamee @camillaarthurcasting
Casting Assts: @carmenflowerg Els Housley
Prod. Assts: @kaiyanlalai @davidkemiki @jrosehatton
Trainees: James Hathwaite @ella_mcbrien @eloisegreenacre @conniejenkinsgrieg
Trailer: @filipparulski
Now let's make a SENE!
# # #
To view a list of some of Lucas's other projects, click here: LUCAS'S IMDb LISTING
# # # #
#lucasaferrara #findthelightshortfilm #drama #indiefilm #shortfilm #filmmaking #youngfilmmakers #racism #discrimination #mentalhealth #filmmakers #director #directing #actor #actors #acting #film #films #shortfilm #movie #movies #creatives #arts #moviemaking #drama #moviemakers #screenplay