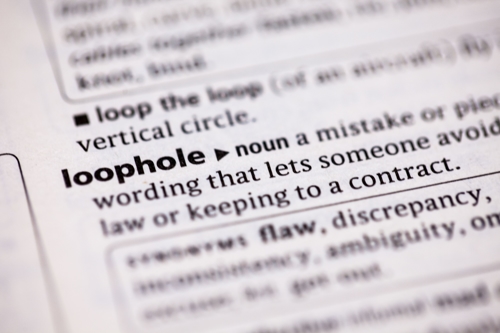 "Frankenstein" Loophole Under Fire
The New York State Division of Housing and Community Renewal (DHCR) – the state agency which oversees rent stabilization – recently announced new proposed regulations which would, among other things, eliminate landlords' ability to combine rent-stabilized apartments and set a new initial rent of their choosing for these so-called "Frankenstein" units.
By way of background, landmark legislation, known as the Housing Stability and Tenant Protection Act of 2019 (HSTPA), severely restricted building owners' ability to raise rents of rent-stabilized apartments and/or remove same from regulation. However, even under the current paradigm, if two (or more) stabilized units are combined, there is no limit on the rent a landlord can charge. (By way of example, the owner of an East Village walk-up recently combined two rent-stabilized units which had stabilized rents that totaled $3,103.14, and has placed the newly combined space on the market for $9,000 per month.)
While any combined unit remains subject to rent stabilization (including limits on annual rent increases), opponents of the practice maintain that combining apartments to command higher rents (than would have been recoverable if the units had remained separate) circumvents the entire purpose of rent regulation, which is to preserve affordable housing. While DHCR acknowledged the problem back in 2020, and vowed to address it, the pandemic threw things into disarray. Now, some two years later, it seems the ball has started rolling again.
In addition to limiting the rents for combined apartments, the proposed rules would clarify that: (a) if an owner takes space from a regulated apartment to increase the size of an unregulated unit, the new unit becomes subject to regulation; and (b) if the size of a regulated apartment is increased or decreased, the regulated rent must be adjusted by the percentage of such change.
Landlord advocates maintain that the ability to combine apartments to recover higher rents is one of the few ways owners have left to ensure their properties' financial viability -- particularly given HSTPA's severe restrictions on the ability to raise rents, including by way of capital improvements. They have further argued that the proposed regulations are not supported by HSTPA, and decry that DHCR is "legislating by regulation." Indeed, landlords successfully challenged a Department of State regulation which sought to ban the practice of requiring tenants to pay broker fees in connection with apartment rentals on those same grounds. Thus, if the proposed regulations are implemented in their current form, a fierce legal battle can be anticipated.
The proposed rules will be subject to public comment at a hearing in lower Manhattan on November 15, 2022. While it remains unclear whether the proposed regulations will be formally promulgated or survive legal challenge, it's a safe bet that advocates for both sides will enthusiastically argue their respective positions over the coming weeks (and months).
# # #
Sources:
https://therealdeal.com/2022/09/02/new-rent-regulations-would-squeeze-landlords-even-more/ (subscription required)