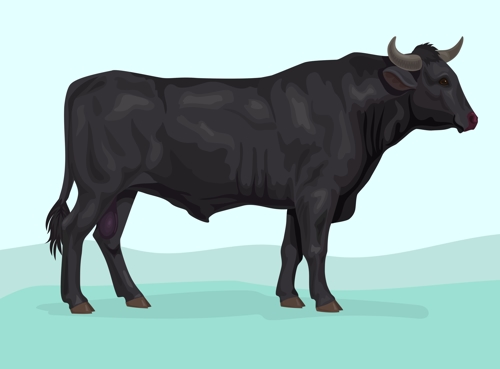 Nusret Gokce, a/k/a Salt Bae, a popular Turkish chef, is the owner of "NUSR-ET," a chain of "luxury steakhouses" you'll find around the world. I've been to a few of his locations (in New York, Miami, and London), and found them all to be overrated and terribly expensive and disappointing.
▫️
When a friend wanted to go to "Bae," I was relieved to find out she was talking about a totally different establishment – Bae Korean Grill, an "upscale Korean barbecue dining experience featuring state-of-the-art Shinpo grill tables," at the Seminole Hard Rock Hotel & Casino, 5711 Seminole Way, Hollywood, Florida.
▫️
When we asked our server about her favorite items on the menu, she really pushed the "Wagyu Dumplings – coco malanga, ponzu truffle, cilantro" ($24, pre-tax and tip; 4 pieces). Like a potato, "malanga coco" — which is also called yautia, cocoyam, big taro root, Japanese potato, tannia, and eddo — is a large, dense, root vegetable. I like it because it usually has a "woodsy" taste, with hints of black walnut. (We detected none of those notes here.)
▫️
Ponzu is a dipping sauce made with soy or tamari, citrus juice, mirin, bonito flakes, kelp, and rice vinegar. The addition of truffle is supposed to add a depth to the mix. (But we didn't get any of that, either.) And a guest commented the four pieces we received were mostly coating (a hard, dense, fried wrapper) that contained a very small amount of "beef," which offered none of the intensity or deliciousness of Wagyu.
▫️
At $7.50 a bite, after you factor in tax and tip, we thought it was a shameful dish. So, when it scored an "F," that got our tongues a-wagging … over this wickedly weak Wagyu.



#koreanfood #koreanrestaurant #food #foods #meat #redmeat #wagyu #bae #dumplings #wagyudumplings #ponzu #foodie #hardrock #hardrockcasino #koreangrill #restaurant #restuarants #southfloridafood #seminolehardrock #southfloridarestaurant #beef #malangacoco #foodies #foodreview #foodreviews #foodcritque #foodcritic #foodreviewer